Parklands: The making of Kenya's new bold future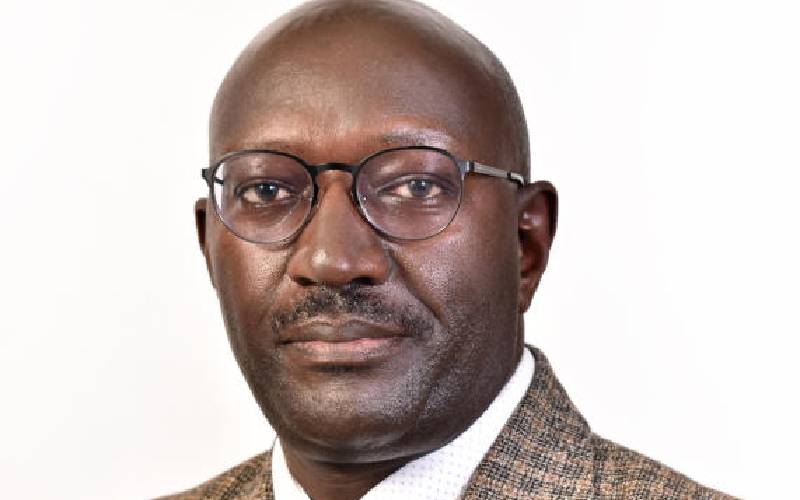 Going back to our focus on Upper Kabete last week, I was reminded by one Githaiga Kairu of a pig slaughterhouse at Ndumbuini where he and many pig farmers deliver their pigs.
More than 100 pigs are slaughtered here every morning, according to Mr Kairu.
In his own words, the facility is an alternative to the near-monopoly of Farmers Choice.
Let's shift gears to Parklands, one of the quiet but highly influential suburbs of Nairobi.
It has outdone Runda, Karen and Muthaiga. The three are best known for being prime residential areas and not for their economic activities.
Parklands offers the best of both. But lately, Runda, Karen and Muthaiga have been copying Parklands.
For instance, Karen now boasts of the Karen Hospital, and while Runda does no have one of its own yet, it is just a stone's throw away from the new AAR Hospital on Kiambu Road.
Parklands, on the other hand, has MP Shah, Aga Khan and Avenue hospitals as well as the Guru Nanak Hospital in its neighbourhood.
These hospitals were expanding even before the Covid-19 pandemic landed in Kenya in March last year.
It's not just hospitals that make Parklands stand out. It is "self-contained" like Upper Kabete.
It has schools in the form of Visa Oshwal, Highridge Girls, Arya Girls, Hospital Hill and Premier Academy on Forest Road.
Jamhuri High School and Parklands High School are other institutions. Aga Khan University Hospital and the University of Nairobi are also nearby.
I see some adverts for foreign universities there too. The City Park and Deep Sea informal settlement neighbour Parklands.
Services seem to be the key economic activities in this area. But it's also home to captains of the industry, who run the Industrial Area in Nairobi.
Locating Industrial Area where it is was a stroke of genius; what other better use could we have put this dry place?
Temples and a few churches characterise Parklands with its streets that mimic New York's 2nd Parklands Avenue.
The Parklands Sports Club is the answer to Vetlab, Karen and the Muthaiga golf and country clubs.
The beauty of Parklands Sports Club is the location, which makes it easy for the Kenyan elite to patronise it on their way home. Its near monopoly adds to its aura.
Its nearest competitor is the Nairobi Club on the other side of the city.
The tragedy about Nairobi is that we have been busy building skyscrapers without leaving open spaces like the Parklands and Nairobi clubs. Such open spaces are probably seen as a "waste."
Lately, the area has attracted more investments, particularly in real estate.
The Sarit Centre has expanded, with Movenpick, the Global Trade Centre overlooking Chiromo and several apartment blocks in various stages of development. Have you noted the newest tenant in Parklands - I&M Bank?
The other development is the expansion of Parklands into the leafy Spring Valley.
Parklands is confined and the pressure to expand is high either upwards or to the surrounding neighbourhood.
The face of Spring Valley has changed in the last few years. If the "new Parklands" is well planned, it could be the answer to New York's Upper East Side.
Like Upper Kabete, the "self-containment" of Parklands gives it an edge. Its anchor institutions give it a life of its own. Should other estates not imitate Upper Kabete or Parklands?
Why can't the new developments in outlying areas like Kantafu, Joska, Ruiru, Kitengela and Naivasha follow the self-sufficient model - mini societies espoused by Upper Kabete or Parklands?
The higher standards of living in Parklands are worth emulating. But like Upper Kabete's eyesore - the Kangemi slums - Parklands has its aberration in the Deep Sea informal settlement.
Does the Kenya National Bureau of Statistics have data on average income by electoral wards?
Parklands is driven by immigrants, mostly from the Indian subcontinent.
They started a new life and prospered. They have taught us that if you want to prosper, please move!