Moscow will respond if NATO moves nuclear forces closer to Russia's border
WORLD
By Reuters | May 14th 2022 | 2 min read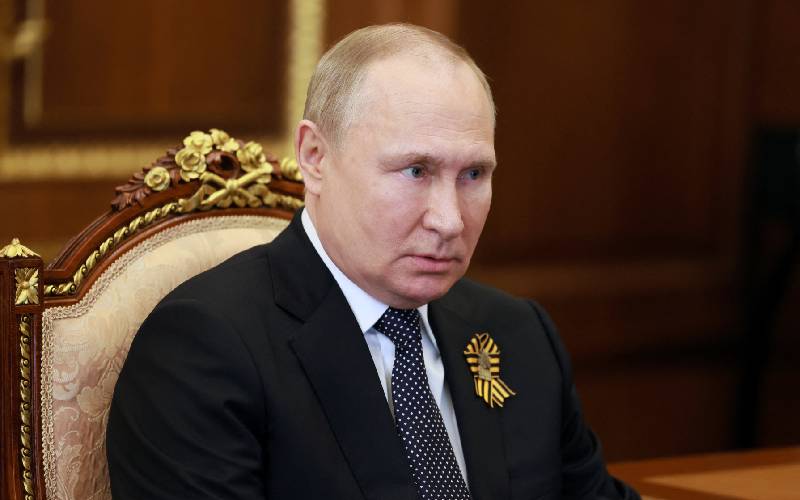 Moscow will take adequate precautionary measures if NATO deploys nuclear forces and infrastructure closer to Russia's border, Russian news agencies quoted Deputy Foreign Minister Alexander Grushko as saying on Saturday.
"It will be necessary to respond ... by taking adequate precautionary measures that would ensure the viability of deterrence," Interfax agency quoted Grushko as saying.
Moscow has no hostile intentions towards Finland and Sweden and does not see "real" reasons for those two countries to be joining the NATO alliance, Grushko added.
He also reiterated the Kremlin's earlier statement that Moscow's response to NATO's possible expansion will depend on how close the alliance moves military assets toward Russia and what infrastructure it deploys.
Finland's plan to apply for NATO membership was announced on Thursday, and the expectation that Sweden will follow would bring about the expansion of the Western military alliance that Russian President Vladimir Putin aimed to prevent
The decision by the two Nordic countries to abandon the neutrality they maintained throughout the Cold War would be one of the biggest shifts in European security in decades. Finland's announcement angered the Kremlin, which called it a direct threat to Russia and threatened an unspecified response.
It came even as Russia's war in Ukraine was suffering another big setback, with Ukrainian forces driving Russian troops out of the region around the second largest city Kharkiv, the fastest Ukrainian advance since forcing Russia to withdraw from the capital and northeast more than a month ago.
NATO Secretary-General Jens Stoltenberg said the Finns would be "warmly welcomed" and promised an accession process that would be "smooth and swift".
Finland and Sweden are the two biggest EU countries yet to join NATO. Finland's 1,300-km (800-mile) border will more than double the length of the frontier between the U.S.-led alliance and Russia, putting NATO guards a few hours' drive from the northern outskirts of St Petersburg.