Samia Suluhu's tough job of restoring Tanzania's lost glory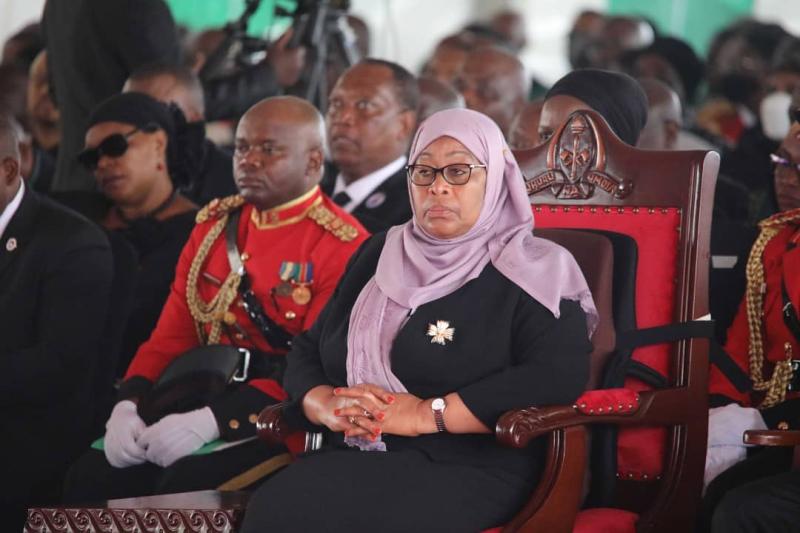 In the 2020 General Election, President John Pombe Magufuli stunned many when he won more than 80 per cent of the vote amidst protests of vote-rigging and violence.
Five months later, as President Magufuli lay dead, his 60m compatriots were in shock not knowing what to believe considering how in five years, President Magufuli had had a firm grip on the country.
In his death, Magufuli left behind a trail of destruction that will take long to fix. The self-styled bulldozer took a sledgehammer- literally- to the institutions that underpin democracy and crushed them all.
He had absolutely no respect for constitutional safeguards intended to keep and separate the Executive from the Legislature, Judiciary, and Fourth Estate. He couldn't be bogged down with all the sweet-sounding good governance terminology and whatnot.
As a consequence, over the last five years, the Legislature and the Judiciary lost their independence. His word was law and anyone and institution perceived (rightly or wrongly) to be veering off his chosen path were dealt with severely.
One of his choice quotes on media freedom was; "If you think you have freedom of the press... not to that extent."
Now eyes are on President Samia Suluhu. The polite, but firm lady was unknown even to her cabinet colleagues and in removing her predecessor's inner circle she is stamping her authority and taking Tanzania on a different trajectory.
Take a quick survey and help us improve our website!
Take a survey