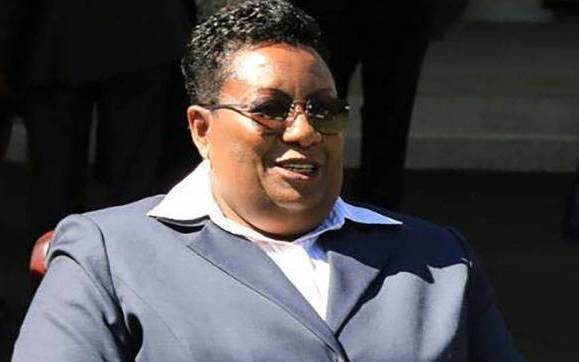 Zimbabwe has commenced a lifestyle audit targeting the rich whose sources of wealth cannot be backed by legal evidence. The South African country is facing an all-time low economic decline coupled with anger from its population which is growing tired of the status quo. According to the chairman of Zimbabwe's anti-corruption commission Justice Loyce Matanda-Moyo
(above)
, the exercise will target even those individuals who have been acquitted by the Zimbabwean High Courts but are unable to adduce evidence backing their sources of wealth.
SEE ALSO: Zimbabwe calls US ambassador 'thug' as anti-government protests loom
"This is an intensive lifestyle audit on some of the rich people. They have to produce their invoices on what goods or services they rendered and this has to match the value of the acquired properties. We will also be checking if these people or their businesses were paying taxes," Matanda-Moyo said as she addressed Zimbabwean press. The exercise comes in the wake of Covid-19 scandal involving the procurement of the Personal Protective Equipment and drugs which on Friday led to the arrest of the country's health minister Obadiah Moyo. Mr Moyo was accused of illegally awarding a multi-million-dollar tender of procuring testing kits PPEs and drugs to a company that was not subjected to the legal tendering processes. The suspicion arose after it appeared that the company would sell the products to the government at quite exorbitant prices. According to Zimbabwean press, a face mask was to be sold at USD22 (Sh2,200) per piece. The scandal forced one of President Emmerson Mnangagwa's son to come out and deny being part of the deal after reports came out that he was linked to the company. The South African nation was rocked by a shortage of PPEs back in April. This forced the Zimbabwe Association for Doctors for Human Rights (ZADHR) to file a case against the government to provide the medics and other frontline workers with the PPEs.
SEE ALSO: Zimbabwe sacks hospital bosses after firing of health minister
"There are simply no adequate PPEs for health personnel working at public and private health facilities in the country. We attest to the shortages because we work there," read an application filed in court.