Macedonia to change its name after Greece strikes deal following 27-year dispute
WORLD
By BBC | June 13th 2018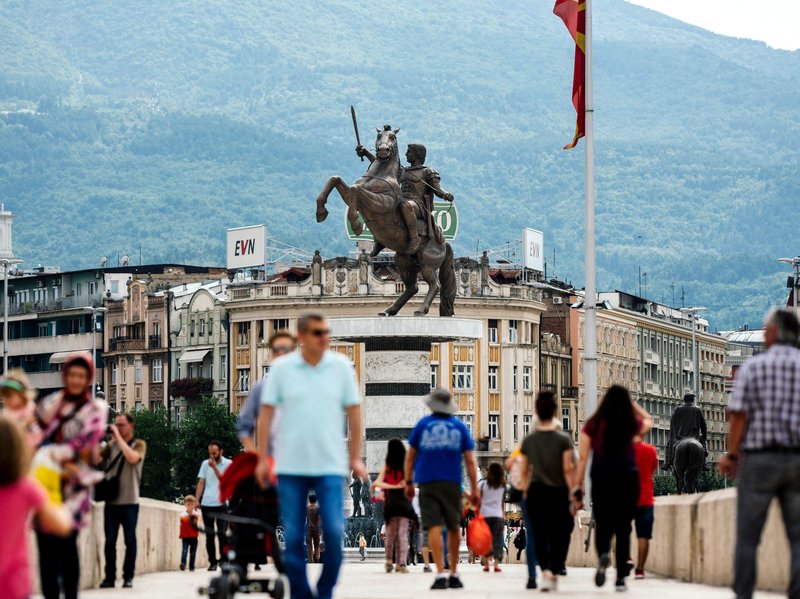 Macedonia has agreed to change its name to end a 27-year dispute with Greece.
The country will now be known as the Republic of North Macedonia, or Severna Makedonija in Macedonian.
Greece has argued since Macedonia's independence from Yugoslavia in 1991 that the young country's name implied a claim to the territory and ancient heritage of Greece's northern region of Macedonia - the birthplace of ancient warrior king Alexander the Great.
Previous administrations in Macedonia's capital, Skopje, resisted demands to change or modify the name.
The dispute strained relations between the two neighbours, and the United Nations appointed a special envoy to mediate.
Greece will lift its objections to Macedonia's accession to NATO and the European Union once the dispute is resolved.
In Skopje, the opposition party VMRO-DPMNE, said Macedonian Prime Minister Zoran Zaev had informed party leader Hristijan Mickoski that he had "achieved a solution with Greece".
Greece's Prime Minister Alexis Tsipras said a deal had been reached that would give Macedonia a different name which would be used domestically and internationally.
He said: "We have a good agreement that covers all the preconditions the Greek side had set."
He said Macedonia would revise its constitution for the name change and that the deal "secures the historic heritage of ancient Greek Macedonia".
Mr Tsipras said Greece is to ratify the deal in parliament after Macedonia has made the necessary changes to its constitution
To fight drought, involve communities
According to the latest information from the Meteorological Department, rainfall will be poorly distributed in April, May and June, and this will have a serious impact on agriculture