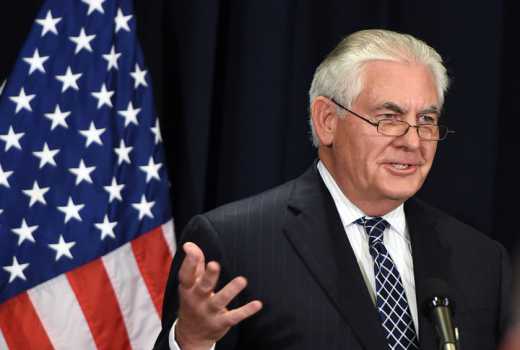 Security operations were heightened in many parts of the country ahead of the arrival of US Secretary of State Rex Tillerson.
Tillerson arrives this evening and will be in the country until Monday.
Security chiefs in Nairobi held a series of meetings as others mounted operations in Nairobi, Mombasa, and the northern parts of the country.
"It is a routine operation to ensure things are in order," said an official aware of the operations, adding that the activities were meant to disrupt any bad plans. Kenya neighbours Somalia, a hotbed of Al Shabaab militants.
According to the US State Department, Tillerson will meet President Uhuru Kenyatta and other Government officials in talks that will focus on continued support for the democratic process, refugees, and press freedom.
Tillerson will also tour Ethiopia, Chad, Djibouti, and Nigeria. He landed in Ethiopia yesterday, where he held a meeting with the leadership of the African Union Commission.
Tillerson said Chinese investments 'do not bring significant job creation locally' and criticised how Beijing structures loans to African governments.
If a government accepts a Chinese loan and 'gets into trouble', he said, it can 'lose control of its own infrastructure or its own resources through default'. He did not give examples.
Russian Foreign Minister Sergei Lavrov, visiting Zimbabwe, said it was inappropriate for Tillerson to criticise China's relationship with African countries.