Weah largely named party allies but picked a foreign minister close to Ellen
WORLD
By AFP | January 24th 2018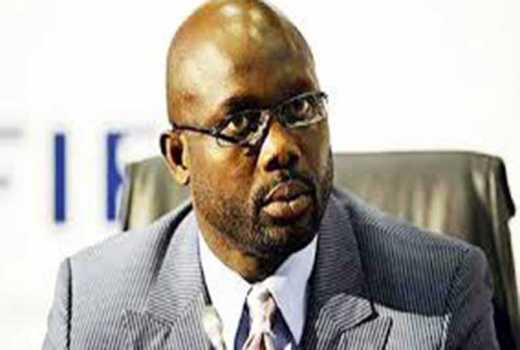 New Liberian President George Weah has appointed the first members of his cabinet, all of them men.
President Weah largely named party allies but picked a foreign minister close to former president Ellen Johnson Sirleaf.
Ex-international footballer Weah was sworn in on Monday at a stadium surrounded by ecstatic supporters, and filled some key ministerial posts later the same day.
In his inaugural speech, Weah vowed to crack down on entrenched corruption and encourage the private sector.
But the picks from his party come from outside the establishment and do not have significant government experience, potentially setting up a struggle with entrenched interests in the national congress.
The lack of women so far in the cabinet may also raise eyebrows after 12 years under Sirleaf, who pushed for women to enter public life and strengthened protections against abuse and female genital mutilation as her final act.
Weah's right-hand man is the chairman of his Congress for Democratic Change party, Nathaniel McGill, who becomes minister of state and chief of staff.
He guided the president through a bruising electoral campaign last year.