Five killed in gun attack in Burundi's capital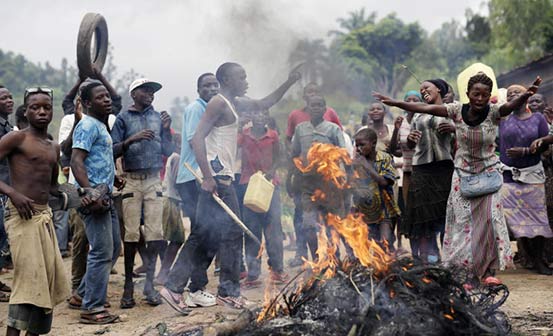 Tit-for-tat attacks between Nkurunziza's security forces and his opponents have escalated since April 2015. Thursday night's attack struck a bar in Bujumbura's Musaga neighbourhood, where protests were held against the president last year, said deputy police spokesman Moise Nkurunziza.
Among the dead were a three-year old child and an unarmed soldier who was in civilian clothes, he said. "It was around 10.10 pm last night when four armed men in civilian clothes attacked a small pub... killing five people," he said. "As they were fleeing, the attackers threw a grenade at a small army base just nearby which didn't do any damage."
Swaziland to ask UN body to sell its rhino horn stockpile
Swaziland has submitted a proposal to the Convention on International Trade in Endangered Species (CITES) to sell its rhino horn stocks to help pay for anti-poaching efforts, according to a copy of the submission obtained by Reuters.