Woman with cancer plans to take her life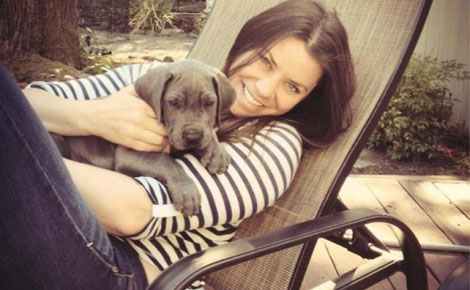 29-year-old Brittany Maynard, diagnosed with brain tumour, expects to die no later than November 1.
Brittany Maynard will not live to see if her advocacy makes a difference.
The 29-year-old woman expects to die no later than November 1. If the brain cancer from which she suffers does not kill her in October, she plans to take advantage of Oregon's Death with Dignity Act and end her own life on November 1 — a few days after her husband's 30th birthday.
Maynard and her husband, Dan Diaz, uprooted from California and moved north because Oregon allows terminally ill patients to end their lives with lethal medications prescribed by a doctor.
Rather than silently await death, she has become an advocate for the group Compassion & Choices, which seeks to expand death-with-dignity laws beyond Oregon and a handful of other states.
A nationwide media campaign featuring Maynard's story began Monday, and has gone viral.
"I can't even tell you the amount of relief that it provides me to know that I don't have to die the way it's been described to me, that my brain tumour would take me on its own," she said in an online video.
"I will die upstairs in my bedroom that I share with my husband, with my mother and my husband by my side and pass peacefully with some music that I like in the background," Maynard said in the video.
Sound mind
Maynard said in the video after her initial diagnosis the cancer progressed to a more severe grade.
"That was a major shock to my system and the system of my family," she said.
The video shows images of Maynard from her wedding and her hiking excursions, and interviews with her mother and her husband.
Oregon in 1997 became the first US state to make it legal for a doctor to prescribe a life-ending drug to a terminally ill patient of sound mind who makes the request. The patient must swallow the drug without help; it is illegal for a doctor to administer it.
More than 750 people in Oregon used the law to die as of December 31, 2013. The median age of the deceased is 71. Only six were younger than 34, like Maynard.
The state does not track how many terminally ill people move to Oregon to die. One of the "frequently asked questions" on the state Public Health Division website is: "How long does someone have to be a resident of Oregon to participate in the act?"
There is no minimum residency requirement, but a patient must prove to a doctor they are living in the state. Some examples of documentation include a rental agreement, an Oregon voter registration card or a state driver's licence.
Maynard said she and her husband were newlyweds actively trying for a family when she learned on New Year's Day she had brain cancer. By spring, she was given just six months to live.
"I hope to enjoy however many days I have on this beautiful earth and spend as much of it outside as I can surrounded by those I love," Maynard said in the video.
Barbara Coombs Lee, the author of Oregon's law and the president of Compassion & Choices, said Maynard approached the group in August.
"Our campaign now is to build public awareness, build public support so great that the politicians can no longer deny it," she said.
Groups opposed to assisted suicide have said vulnerable people who are ill, especially among the elderly, might be unduly influenced to end their lives and that other ways exist to ease the suffering of those with terminal diseases.