Two France fans die as violence erupts across the country after World Cup win over Croatia
WORLD CUP 2018
By Mirror | Jul 16th 2018 | 2 min read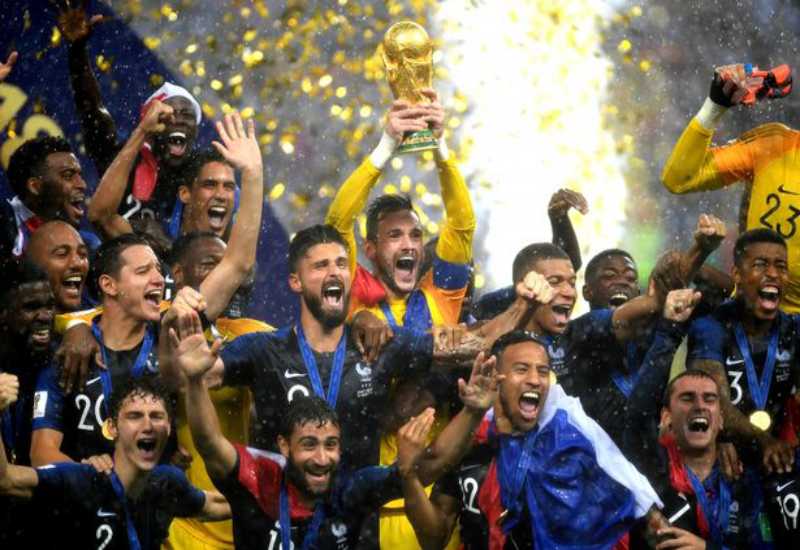 Two French football supporters have died as violence erupted across the country following Les Bleus ' World Cup triumph.
Some of the worst scenes were in central Paris, where the Champs Élysées remained closed in the early hours of Monday following widespread rioting and looting.
In the Alpine city of Annecy, some 350 miles east, a 50-year-old France fan broke his neck after jumping into a canal at the end of the team's 4-2 triumph over Croatia in Moscow on Sunday.
In nearby Saint-Felix, there was a second fan death when a man in his 30s was killed when his car crashed into a tree as he celebrated the win.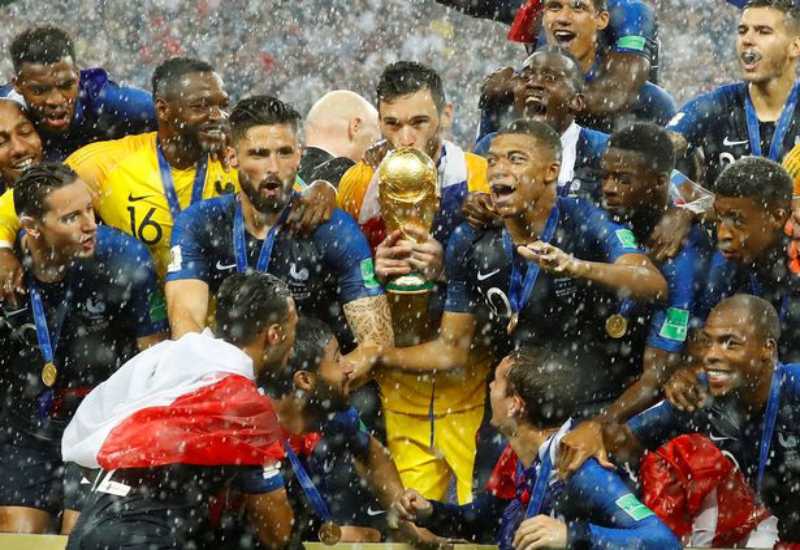 Such accidents were accompanied by baton charges by CRS riot squads as tear gas was used to keep crowds in order.
"Rioting broke out soon after midnight as large crowds refused to disperse," said a police source in Paris.
"Shops including the Publicis Drugstore close to the Arc de Triomphe were ransacked. Windows were smashed and officers who intervened were attacked.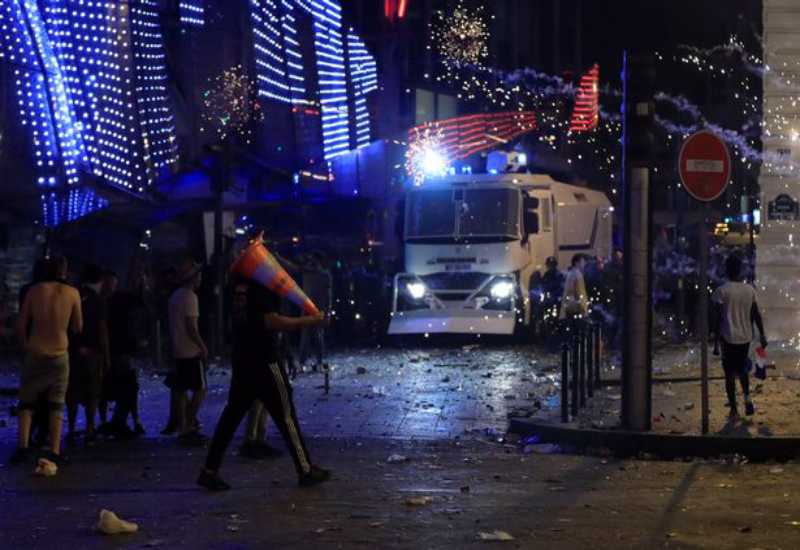 Videos shot at the scene saw units of CRS moving in, as hooligans wearing France shirts and black balaclavas attacked them.
As the trouble intensified, the authorities shut all transport links, including Metro services and other local trains.
Some 4,000 police and security forces had been deployed across the French capital in case of trouble following France's first World Cup final appearance since 2006.
There was also serious trouble in the eastern city of Lyon, where hundreds of youths went on the rampage, attacking cars and setting fire to wheelie-bins.
Public fountains and other monuments in cities such as Bordeaux and Marseille, as well as Lyon, were filled with youths brandishing flares and throwing bottles.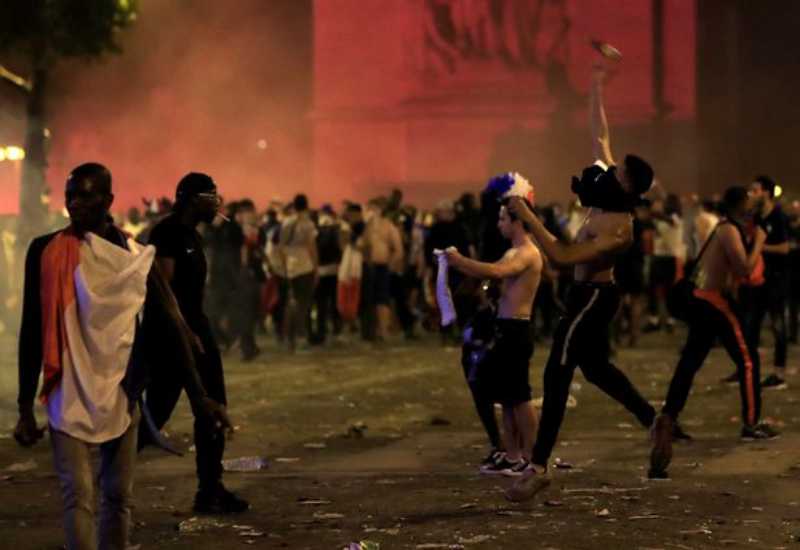 Tear-gas was also used on the gangs, but the trouble continued until well into the early hours of Monday.
In Frouard, near the city of Nancy, a three-year-old boy and two six-year-old girls were seriously injured after being struck by a motorcycle, which then fled the scene.
Kenyan bait-ul-maal puts Muslims on global map
The modern day Bait-ul-Maal whose creation was recently endorsed and structures created by Kenya Muslim scholars is an enterprise of immense global potential that would dramatically increase revenue collection for government and create jobs to the local population.