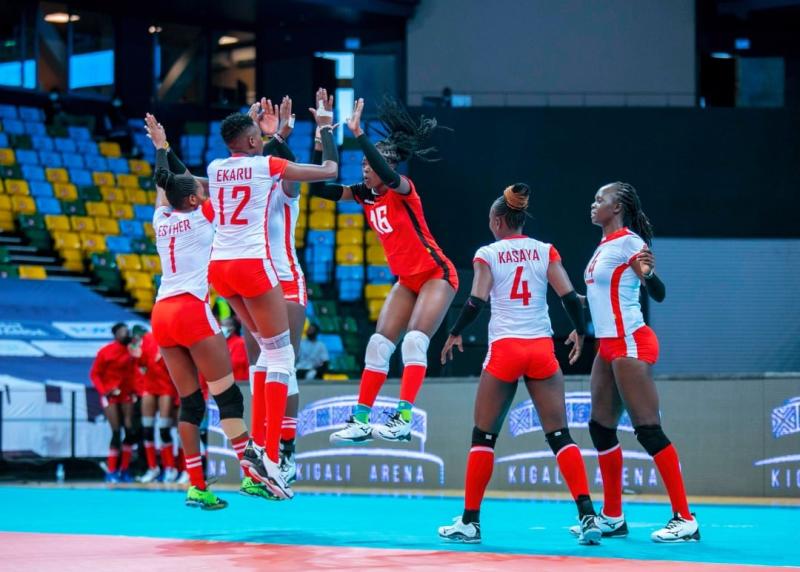 Malkia Strikers trip to Brazil and Poland-Netherlands for a Volleyball Empowerment Programme and World Championships respectively hang in the balance due to lack of funds, Kenya Volleyball Federation (KVF) said yesterday.
The record African champions are scheduled to leave the country on Sunday for a two-month high performance training camp in Sao Paulo, Brazil. The training is organised by the International Volleyball Federation (FIVB).
The championship is scheduled for September 23 to October 15 in Poland and the Netherlands.
However, the team might fail to travel as the government remains non-committal on facilitating them.
KVF deputy president Charles Nyaberi yesterday told Standard Sports that they submitted their budget of Sh46 million to the government two months ago and are yet to get any response ahead of their planned departure.
"We are making a very passionate appeal to the government to help us go to Brazil. This high performance training means a lot to the team who want to do better at World Championships as we gear towards the 2024 Olympics qualification," said Nyaberi.
Since FIVB has promised to foot the local expenses during the training camp in Brazil, the government is supposed to cater for the team's air ticket and players' allowances for the trip to Brazil. Twenty players and two officials are expected to travel to Brazil.
"We had given the government our budget for the training camp, friendly matches in Serbia and for the championship but we have not heard from them and the team is supposed to be traveling in two-days' time," said Nyaberi.
"FIVB have been kind to Kenya to give it chance to train at the highest level and to cater for their logistics in Brazil for the time they will be there and therefore it's unfortunate that we are watching that opportunity pass by.
"I urge the ministry to consider these girls because they have, for many years, put our country on the map. This is the most successful and consistent women's national team in the country and they deserve to be supported."
Malkia Strikers head coach Paul Bitok said Kenya risks being suspended by FIVB is they fail to participate in the global showpiece.
"Don't expect different results at the global stage yet we are not exposing the team to friendly matches and high performance training," said Bitok.
"The consequences will be dire and it will be a big blow to the team if they miss the championship. We might be suspended and this will derail our focus and dash the hopes of the athletes who really fought for the qualification of the championship."
Assistant captain Noel Murambi said: "We know the government has spent a lot on other activities, but we kindly request them to help us achieve our dreams."