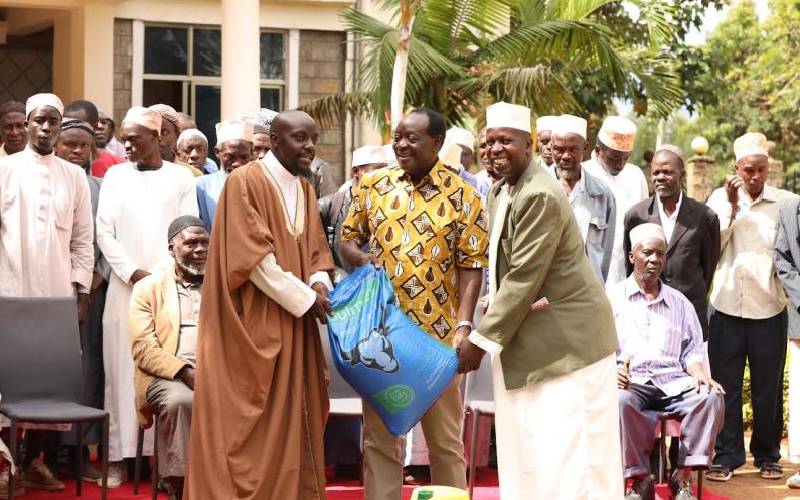 Vihiga has become the first county to unveil committees to tackle effects of climate change.
Each of the 25 wards has a committee that will develop proper governance structures and coordinate activities, including afforestation to enable building of resilience against climate change.
Vihiga Governor Dr Wilber Ottichilo said the committees will work closely with Environment, Water, Energy and Natural resources department. "Through the committees, residents will fully participate in initiatives that help control adverse effects of climate change," he said.
Speaking in Mbale town on Thursday, the governor commended the Environment department for setting up the teams. "We cannot sit and wait for miracles, we must reject habits that kill our earth. We have to come together and with the help of these committees, make Vihiga and the world a better place," said Dr Ottichilo.
The chairman of Environment and Climate Change Committee at the Council of Governors said climate action must be given priority "because failure to address the crisis may plunge the earth in danger."
Vihiga has enacted the Climate Fund Act 2019 that has guided formulation of policies, regulations and legal framework for climate action.
The establishment of the County Climate Change Steering Committee, chaired by the governor, has ensured structures on budget, and gives the county government the green light to source for funds to facilitate action at the grassroots level. The county is also working on several policies to control sand harvesting and charcoal burning, while it promotes afforestation.
"We are setting the pace and becoming a model county on climate change-related governance and project implementation milestones. It is a collective responsibility for government and residents," he said.
The county government set aside Sh35 million to help in climate change mitigation and adaptation, and Dr Ottichilo has rolled out pilot projects in five wards that will set the pace for climate change investments.