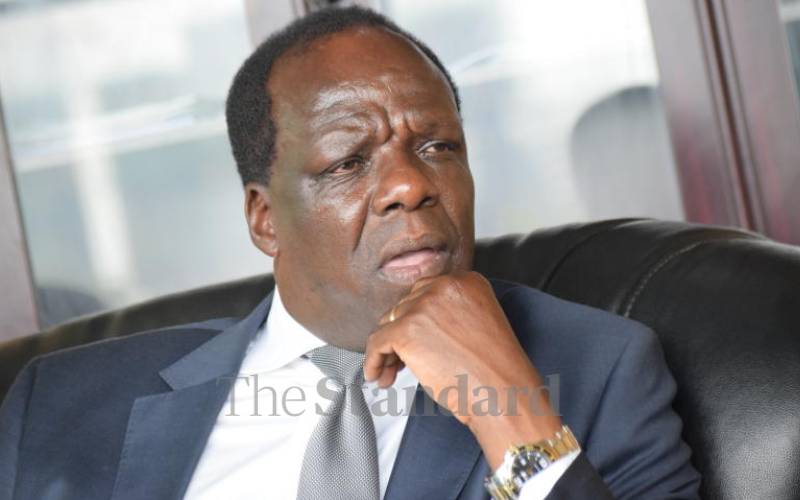 The contest for the Kakamega governor seat has attracted at least nine candidates.
It will be a battle of brains versus brawn, given the academic credentials and experience of the candidates who have already started traversing the county in search of votes.
They are Deputy Governor Phillip Kutima, MPs Ayub Savula (Lugari), Justus Kizito (Shinyalu), Senator Cleophas Malala and his predecessor Bonny Khalwale.
Others eyeing the seat Governor Wycliffe Oparanya will vacate after serving two terms are university don Amukowa Anangwe, Managing Director at Metropol Corporation Sammy Mukoko, Nairobi based lawyer Michael Osundwa, Ketraco boss Fernandes Barasa and Mombasa based lawyer Leonard Shimaka.
Last December 31, political realignments in the former Western Province started taking shape after Mr Savula chose to work with Azimio la Umoja under ODM's Raila Odinga despite being deputy party leader of Amani National Congress (ANC) that, together with Kanu, Wiper party and Ford-Kenya formed the One Kenya Alliance (OKA).
Nominated MP Godfrey Osotsi (ANC) formally joined ODM while on the same day, Malala was in Mumias, torn between supporting his party ANC, and outrightly joining Deputy President William Ruto's United Democratic Alliance (UDA). Observers say Malala's heart is in UDA but he clings to ANC while still weighing his chances of getting nomination on either of the parties' tickets.
"Savula would have won the governorship on ANC ticket, but he lost the chance when he joined Azimio la Umoja on December 31, 2021. He might still be in ANC, but he has lost the trust of members," Dan Nyangweso, an aspirant and ANC party member said.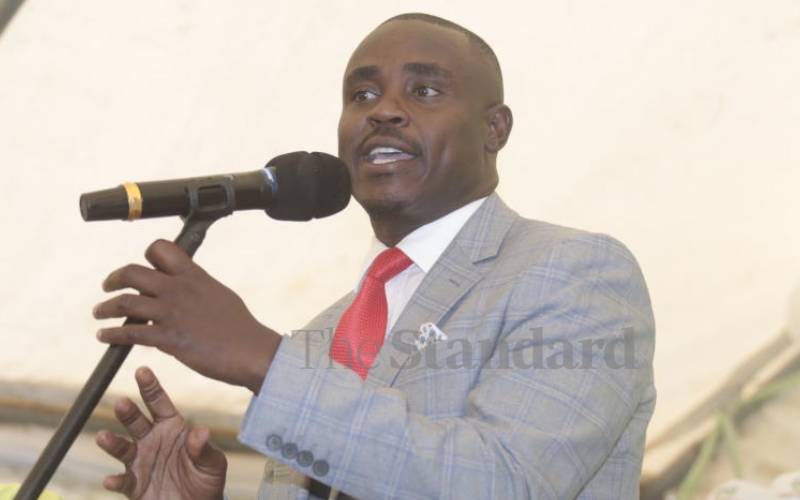 Malala's proclamation purporting to ban the Bukhungu II meeting earned him a date with the police and the National Cohesion and Integration Commission, both of which extracted the promise from him that he would desist from making proclamations that border on hate speech and incitement.
While the chest thumbing somehow scored off him politically, it was the claim by Raila that Malala 'Omondi' traces his ancestry to the Luo community that could sully the latter's bid for the governorship. As we all know, politics is local. In the belief that Malala is of Luo extraction, the larger Luhya community will be averse to electing a non-Luhya as their governor.
Many would have thought Malala was upset by Raila's claim, but he has taken it in stride and even appears determined to make political capital out of it. "Now that Baba has christened me Omondi, I believe the name will earn me huge backing from Luo the day I will vie for president," said Malala. Raila's claim has, however, been contested. "We should go beyond playing the tribal card. Malala is of Luhya lineage," Isaac Otiende, the ANC party CEO said.
According to Otiende, the Kakamega governorship will be too close to call. He says with four strong contenders for the governorship in each of the parties so far, ODM and ANC will have a hard time during nominations. "But I can assure you that whoever ANC nominates will carry the day. We shall know how things shape up a month from now. Who knows? Azimio La Umoja could turn out to be just smoke," said Otiende.
Regarding the Lugari MP's support for the Azimio la Umoja, Otiende says: "Technically, Savula is still in ANC, but his bid for the gubernatorial seat on an ANC ticket is a nonstarter".
Some observers have described Savula's support for Azimio La Umoja as political suicide. Competition during ODM nominations, where he seems headed, will be stiff.
Yet to others, Savula succeeded in pulling off a coup. As if to confirm this view, Savula demanded a seat on the Azimio La Umoja secretariat during the burial of the mother of Burudi Nabwera; a vantage point from which he could easily run roughshod over competitors.
"Savula is acting smart. As part of the secretariat, he will be involved in policy formulation and making critical party decisions," businessman Pius Ondego said.
Following Savula's decision, questions arise; did he feel insecure in ANC after Anangwe, Omukoko and Osundwa declared interest in the governor's seat? What chance does he stand in ODM against Kutima, Barasa and Kizito? Is it possible that Savula banked on his loyalty to Raila to secure a plum job in a Raila led government even if he lost the gubernatorial contest?
Khalwale could easily secure a direct nomination in UDA, but clinching the governorship is a different proposition. "Khalwale is no longer popular in Western. His dalliance with the DP doesn't help matters. He should seek the least contested Senate seat. The governorship is a tall order for him," said Francis Chipondo.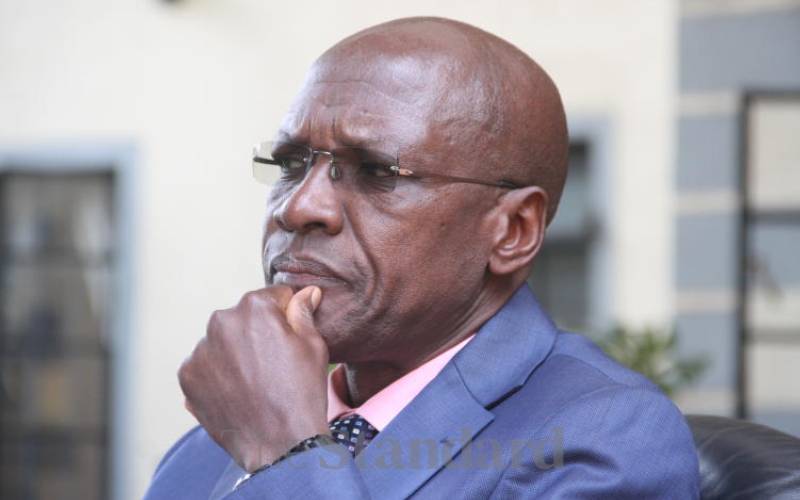 UDA, which was popular in the region a few months ago, is under siege, as Raila popularises Azimio La Umoja. Ruto has addressed about 40 rallies in the region in a span of one week, to get Luhya support that is crucial to his presidential bid.
The DP's movements are now fewer in Central Kenya after Azimio la Umoja gained entry into the region weeks after Ruto boasted about holding the key to its access.
Deputy Governor Phillip Kutima is a scholar, non-confrontational and prefers to stay in the background. However, he has the blessings of Oparanya. "Kutima is an accomplished administrator. He has the blessings of Oparanya and could pull a surprise," Allan Mbarani, a resident and staunch ODM supporter, said.
Prof Anangwe is no stranger to politics. He has served as elected MP and as Cabinet minister. He can find his way around the political maze.
Mr Shimaka held a meeting with Oparanya at the county headquarters last week in the company of allies in an effort to convince the incumbent to pass the baton to him.
Youth leader Owen Musoma says it is too early to say how the Kakamega gubernatorial contest will shape up. "It is going to be a regional contest pitting candidates from Kakamega North against those from Kakamega Central and Kakamega South," he said.
It is a crowded field that calls for tact to emerge victorious, according to political analysts interviewed.