Oparanya surrenders stalled Sh8 billion hospital to State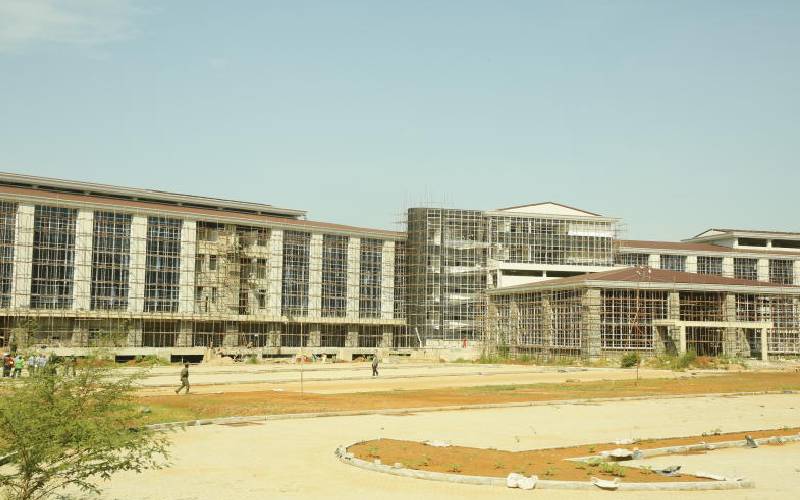 The national government is expected to take over the Sh8 billion Kakamega Teaching and Referral Hospital, whose construction has stalled.
Kakamega Governor Wycliffe Oparanya's administration had blamed the failure to complete the project on the National Treasury, accusing it failing to release allocations to county governments on time.
The process of transferring the level six hospital to the national government, which is expected to complete and run the facility, has already started, Oparanya said.
"This will have to be approved by the county assembly as required by law since health is a devolved function," said Oparanya, who spoke at Bukura Agricultural Training Centre in Lurambi sub-county during a public participation meeting on the plan on Thursday.
The county has already spent Sh2.3 billion on the project. The Sh8 billion is the total amount needed to construct and equip the hospital.
"The national government was impressed by the project. However, it felt it would be a tall order for the county to fully fund and operate the hospital. They have requested to take over and complete the project," said Oparanya.
He added: "The national government saw the importance of completing and equipping this facility that is expected to serve Western Kenya and Rift Valley as part of efforts to increase access to health services in these regions."
Oparanya welcomed the national government's move to take over the project, saying this would make his dream of having a functional level six hospital in the region a reality.
"We have agreed that residents of Kakamega will be appointed to the board of management and others hired as medics so that they can continue to own the idea they started and by so doing, represent residents of this region in the management of the facility," he said.
The governor indicated that when complete, the hospital would serve over five million people from Kakamega and neighbouring counties of Kisumu, Bungoma, Busia, Nandi, Siaya, Vihiga and Uasin Gishu.
The hospital is expected to promote treatment of non-communicable diseases such as cancer, diabetes, kidney ailments and heart problems. Kakamega health executive Collins Matemba said the 750-bed facility would be a game-changer in the provision of health services in the region.
A Chinese contractor abandoned the site in February over unpaid dues.