Teachers charged over stepping on pupil's genitals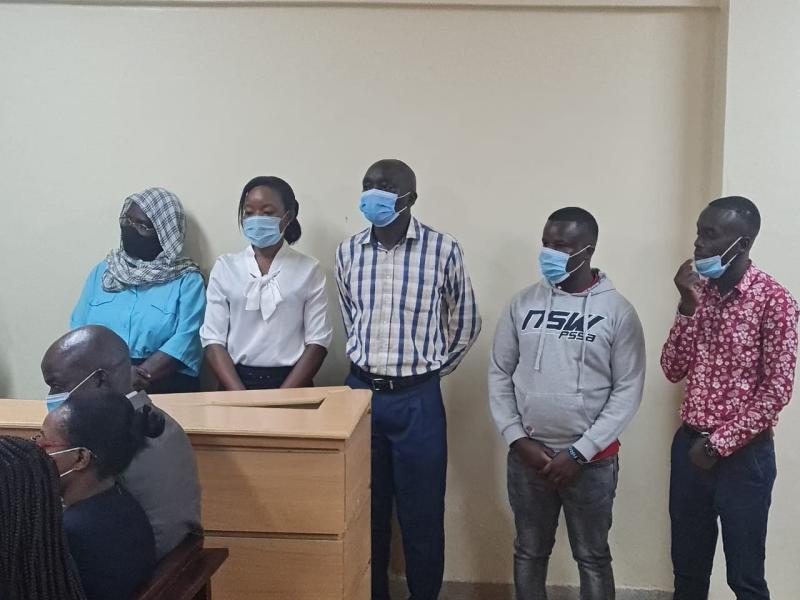 Five teachers charged with grievously hurting a minor's genitals while administering corporal punishment have been warned not to interfere with witnesses.
This after State indicated it earmarked some pupils to testify against the accused.
Kakamega Resident Magistrate Nolyeen Akee cautioned the five teachers of a primary school in Kakamega East their bond would be forfeited if they disregarded the order. "...The State will rely on minors, who you teach, to testify".
Adelaide Athaka Majoni, Vincent Kadasia Mbakaya, Argedius Lubembe, Victor Andove Achesa and Eglay Lungatso Lilungu pleaded not guilty to assaulting the pupil on October 19.
They said they were teachers, employed and with no history of crime, and sought leniency.
They were each freed on Sh200,000 bond, with an alternative of Sh100,000 cash bail.
"The teachers made me lie prostrate so that they could administer some strokes on my backside over claims that I had stolen a mobile phone in school.... When I turned on my back, one of them stepped on my genitals," the minor's statement to police read in part.
They were charged with committing the acts on October 19. They were arrested and freed on Sh10,000 police bond each, until detectives complete their inquest and hand the file to the State on Monday.
Mention will be in two weeks, and hearing next August 22.