Kakamega County cuts next year's budget by Sh2.2 billion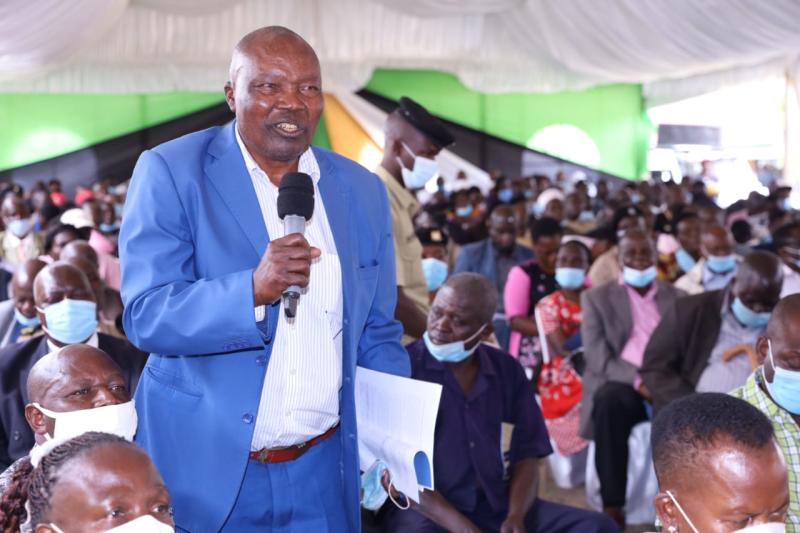 The Kakamega County government has revised its 2022/23 proposed budget downwards to Sh14.23 billion, following a fall in local revenues.
The proposed budget is Sh2.24 billion less than the current financial year's Sh16.47 billion.
The proposed budget is contained in the Kakamega County Annual Development Plan for the 2022/23 financial year.
About Sh8.2 billion will go to development expenditure while Sh6.027 billion will be for recurrent expenditure.
"The revision of the budget downwards has been attributed to a fall in the own-source revenue collection that was occasioned by the Covid-19 pandemic. We want to budget for programmes with the money we have at hand," said David Ikunza, Kakamega County Assembly Finance and Economic Planning Committee chairperson.
Unlike in the previous years where the health docket received the lion's share, this time round, it is the Roads, Public Works and Energy Department that has the biggest allocation of Sh1.584 billion, representing 19.34 per cent of the total budget.
The money will go towards construction of county roads to bitumen standards, bridges, electricity connectivity to households.
The health docket has been allocated Sh1.28 billion, representing 15.50 per cent of the budget.
Some of the projects earmarked in the department include equipping of the new 750-bed referral hospital, construction and equipping of the county eye clinic and refurbishment of all sub-county hospitals, health centres and dispensaries.
The county also wants to construct a modern morgue at Mumias Level Four Hospital.
The Agriculture, Livestock, Fisheries and Cooperatives docket will get Sh1.223 billion, which is 14.93 per cent of the budget.
The Social Services, Youth and Sports department has been allocated Sh969 million (11.83 per cent), which will go towards the construction of gender-based violence centres, children rescue centres, houses for the vulnerable and development of youth incubation centres.
The money will also be used for the completion of Bukhungu Stadium phase II, youth and talent development, renovation of Mumias Cultural Centre and equipping of Khayega Arts Gallery.
Water, Environment and Natural Resources will get Sh746.30 million (9.11per cent), which will go towards water connectivity to households, rehabilitation and expansion of water supply schemes, drilling of solar-powered boreholes and reforestation programmes.
Lands and Housing docket will get Sh700 million (8.54per cent), which will fund the provision of infrastructure in slums, renovation of public rental houses and expansion of the Kakamega sewer line.
Education and Trade dockets were allocated Sh699.64 million (8.54 per cent) and Sh499 million (6.09 per cent), respectively.
In Education, the county has prioritised infrastructural development in county polytechnics and ECDE centres, feeding programme and scholarships.
In the Department of Trade, they have prioritised construction of open-air markets, modern kiosks, modern toilets, sports tourism development (Kakamega Rugby Sevens), construction of Shinyalu Tea Factory, which stalled five years ago, industrial park in Mumias West and a maize milling plant.
The County Assembly will get Sh50 million and governor's office Sh21.5 million.