Theology college forced to readmit trainee pastor suspended for misconduct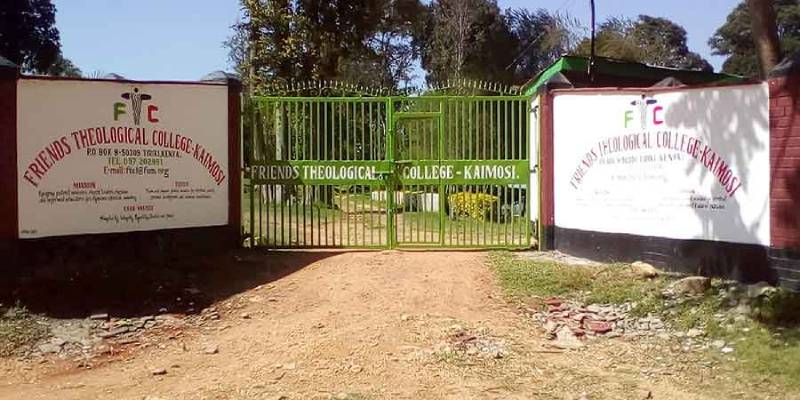 A theological college has been forced to re-admit a trainee pastor and give him an exam he missed when out on suspension.
Justice William Musyoka observed that Friends Theological College, Kaimosi, and its principal Dr Robert Wafula breached the law in suspending Painito Khahu Shitambasi without regard to procedure.
"Shitambasi was condemned unheard, no notice was given to him of the case against him. He was not afforded the opportunity to confront his accusers or the accusations made against him. He did not get a fair hearing before the fate of suspending him was decided," he said.
Shitambasi was suspended indefinitely for engaging in "unruly behavior" and received an undated letter ordering him to stay away from the college on March 20, last year.
The letter cited an indiscipline incident that had allegedly happened on March 18 at the only Quaker theological institution in Africa offering certificate, diploma and degree training.
The college went ahead to publicise the suspension by sticking notices at a local church and giving the same to its leaders, a thing that the trainee cleric said violated his right to personal growth and development.
Aggrieved, Shitambasi sued the college and its head claiming that he was suspended without being given a chance to defend himself.
"When I sought an audience with the administration of the college, no one was willing to respond. My name was thereafter, on May 18, 2020, removed from the list of students due to sit examinations," he said.
He argued that the suspension was irrational, unreasonable, malicious and violated his right to fair administrative action.
He succeeded in asking the court to give orders to quash the suspension and compel the college to give him the exam he missed.
The court, however, declined to compensate him as he had sought in his case.
"This being a constitutional petition, there shall be no order as to costs. Any party aggrieved by the orders made herein is at liberty to move the Court of Appeal appropriately," ruled Justice Musyoka last week.