Home alone: Kenyans don't understand why man's angry after wives leave him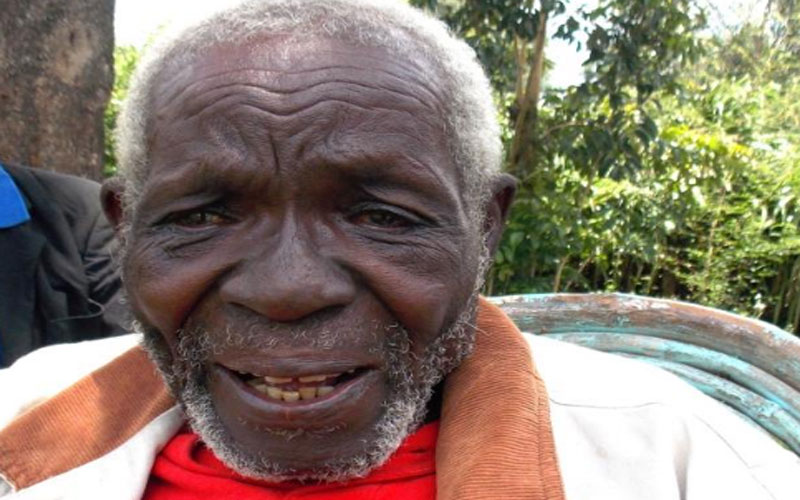 Kenyans on social media do not understand why Peter Oyuka, 84, got upset after his two wives remarried when he was away for 47 years.
On Tuesday, September 21, Oyuka returned to his Malava home in Kakamega for the first time since 1974, when he left aged 37.
On the day of his return, he told The Standard that he'd been in Nairobi, Tanzania and Oloitoktok, where he worked as a construction worker and farmer.
When he was leaving home in 1974, he did not tell his two wives where he was going, or when they should expect him back.
"I wish my wives were here today to welcome me home," he said, shifting his expression from delight to regret, almost instantly.
In another passionate plea to his spouses, he said: "I thank my family for accepting me back. I wish my two wives well in their marriages. However, I'd like them to know that I'm still alive and that they should create time and visit me."
The story, which was published on The Standard Digital website on Thursday, attracted thousands of comments, reactions and shares on both Facebook and Twitter, with Kenyans wondering what Oyuka expected his wives to do while he was away.
Twitter
Man returns home after 47yrs, finds his 2 wives have remarried; he's now annoyed

https://t.co/zGnjLvpeWp — The Standard Digital (@StandardKenya) September 23, 2021
Mathibela (@MJ_Mahlaela): How much time did he even spend with the two wives, considering he has now wasted 47 years of his life?
Pamela Diale Sparkles (@kaydial_e): Are men actually real people? (Rolling on the floor emoji).
Bray Njomo (@The_Njomo): He went for a short walk and they did this to him. Women are not good people.
JoJo Suya (@eleven8): He's thinking they were gonna wait for him for 47 years? (Laughing face emoji).
Judicaelle Irakoze (@Judicaelle_): Wherever men get their audacity, they need to share with us. Imagine having the audacity to return after 47 years of abandoning your two wives then upon return, you also have the audacity to get annoyed that they moved on and built a life for themselves. Wow.
Ohta Ryota (@Ohta_Ryota): The man literally stepped out for a cigarette and they replaced him? Without even [spotting his] grave [just to be sure he was dead]?
Facebook
Mutuku Johnstone: There was no communication for 47 years. You didn't know what your wives were going through. You kept them in the dark, and you didn't say where you were. What did you expect?
Carolyne Onsongo: The women have been happy for 47 good years and he's realising now.... I know this mzee is talking about faces he can't even recall.
Shyro Sam: So, the baby he left aged only 3 years is now 50 years old?
Andrew Muiga: He has the right to be annoyed. What happened to women who knew the meaning of WAIT?
Ondego J. Ngere: Kwani what happened to the virtue of patience among women? They couldn't wait any longer... Just 47 years?
Nelly Kawira: Women, why do you do this to him? Such a faithful and responsible man! Divorce them all and remarry; you are too young! Such a short period of time and they couldn't wait? I am extremely disappointed.
Fredrick Ojwang: Let's all be annoyed for a minute to show solidarity with him.