Explorer finds huge deposits of high grade gold in Kakamega mines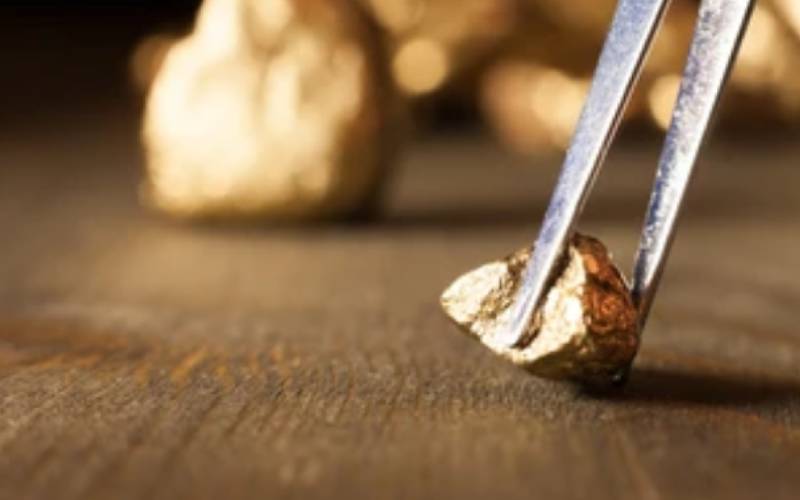 An exploration firm has discovered huge deposits of gold in Kakamega County.
Shanta Gold, an East Africa-focused gold producer and explorer, has reported that high grade, visible gold had been identified in two intersections across 13 mines drilled between May and June.
The precious metal was detected in mines of between 200 and 450 metres deep at Isulu and Bushiangala in Ikolomani Sub-county.
The mines fall under the highly prospective Busia-Kakamega Gold Belt. They cover some 1,162 square kilometres.
"We believe this (discovery) could be transformational for Kenya," said Eric Zurrin, Shanta CEO, on Monday.
The drilling is in three phases and is expected to be complete by the end of 2021. In phase 2, the company will explore diamonds at nine marked zones at Isulu and three at Bushiangala.
Samuel Too, a mining officer, said there are only four registered mining dealers in Kakamega and Vihiga.
The Busia-Kakamega Gold Belt is estimated to have gold deposits worth at least Sh200 billion.
However, the mining sector remains largely informal, with more than 8,000 artisanal miners operating with inferior tools, which makes it hard for them to explore gold.
"We need skills and tools to work like any other miners. If empowered, we will make huge profits and work in safer environments," said Timothy Muteshi, chairman of Kakamega artisanal gold miners.