Kakamega county to build 4,000 houses for government officers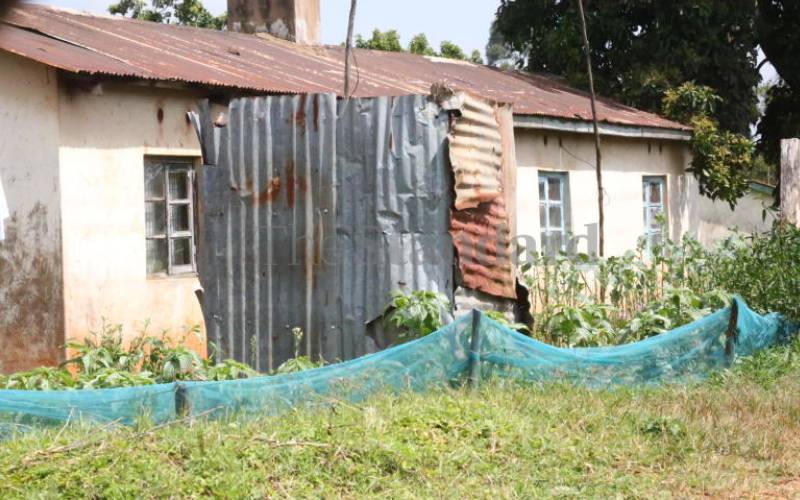 Civil servants living in houses that used to belong to local government authorities in Mumias and Kakamega towns have been told to move out.
Kakamega county government has issued a notice to the residents to vacate the houses in Amalemba, Otiende and Mudiri estates in Kakamega.
According to Governor Wycliffe Oparanya, the houses are earmarked for demolition to pave way for his administration's Sh6 billion modern and affordable housing project.
"We shall be launching the multi-billion affordable housing project that will cover Kakamega and Mumias towns next month and construction works of the new high-rise houses will take just nine months," the governor told journalists yesterday.
Governor Oparanya said the county plans to construct at least 4,000 modern houses which will later be sold to both county and national government officers at competitive rates.
"We have already identified a developer who will bring in a contractor to set up the first 3,000 houses in the first phase of the housing scheme," disclosed Oparanya.
The county chief said the contract to put up another 1,000 houses in the second phase of the project will be done by the private sector "and the house units will cost a little higher so that we can sustain the affordable housing initiative."
Given priority
The governor noted that occupants of the government houses that will be demolished will be given priority in allocation of new houses once the project is completed.
"We do not wish to discriminate against anyone but priority will be given to the county and national government workers including those working in parastatals," he said.
Oparanya urged tenants to cooperate and vacate the houses so the project can start next month.
"We are going to use modern technology so that the project can be completed within eight to nine months," said the governor.
Once complete, the county and national government workers will be eligible to purchase the houses at a cost of between Sh1 million and Sh3 million.
"Members of staff will be required to pay 20 per cent of the required price for the house then the balance deducted from their salaries," he said.
"This will be some of the retirement benefits for our staff, I urge them to save money and buy the houses."
The governor said the housing project will also help reduce slums in Kakamega and Mumias towns.