Sugar farmers hold demos to protest Raval's withdrawal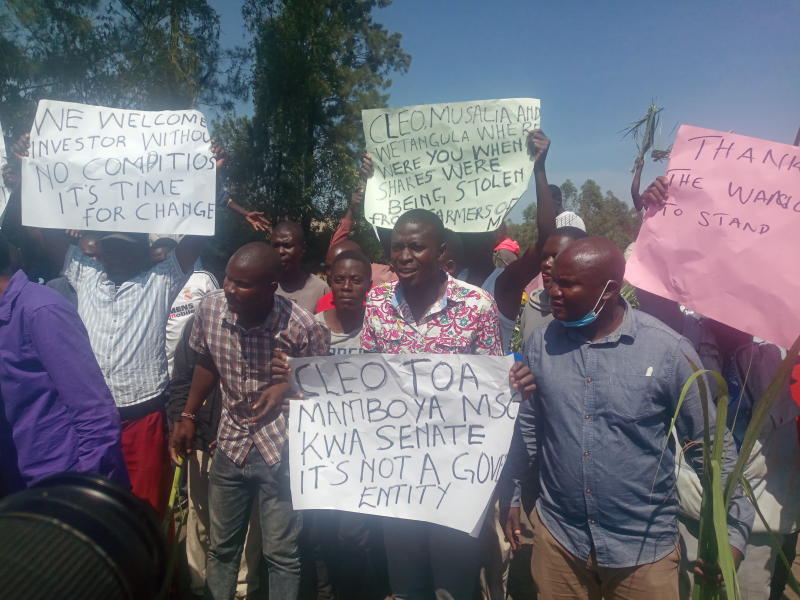 Sugarcane farmers from Mumias sugar belt are a sad lot after an investor withdrew bid to lease cash-strapped Mumias Sugar Company.
Yesterday, through a press statement, Steel tycoon, Narendra Raval announced that he had withdrawn his bid after calls for a publicity run bidding exercise.
"Given the ongoing public interest, which the matter has attracted and the call for publicly run bidding exercise, we have found it worthwhile to withdraw our application. We will, however, express interest, should the exercise be conducted in consultation with all the stakeholders," read in part a statement from Devki Group of Companies.
Raval's Devki Group of Companies had expressed interest in reviving the miller with injection of an initial capital of Sh5 billion into the debt ridden firm.
The once premier miller, which accounted for at least 68 per cent of sugar produced locally, was placed under receivership by KCB Group on September 2019, and appointed Pongangipalli Venkata Ramana Rao as the receiver manager in order to protect its assets and maintain operations.
Raval was considered front runner in the race to take over the miller and his withdrawal has come as a shocker to many.
Yesterday, farmers held demonstrations at Shianda market accusing some politicians for allegedly sabotaging the lease arrangement.
They blamed the political class for lacking the interest of the farmers during their continuous opposition of the bidding process.
"As farmers, we are not happy with the withdrawal of Raval from the process, he was a potential and the only saviour," said Peter Salasia a farmer from Mumias East.
He said they were excited by news that an investor was coming and they feel betrayed by local politicians, who continuously opposed the bidding process.
"Politicians only want farmers to continue suffering yet there was light at the end of the tunnel through the leasing process that was initiated by the receiver manager," said Salasia.