Western Kenya's 'acres of diamonds' cry out for tourists
It was Eric Van Der Linden, the then Head of European Union Commission, who on his first visit to western Kenya in 2008, likened the region's tourism circuit to "acres of diamonds".
Linden was impressed with the cultural attractions, architecture and wonders of nature on offer in the under-explored region, which he compared to the precious mineral.
According to Linden, the western tourism circuit had immense potential.
Daniel arap Mitei, the National Museums of Kenya's western regional coordinator for Antiquities, Sites and Monuments agrees with Linden, noting that the region has beautiful scenery.
Mitei says that for many years, the tourism sector in Kenya has primarily focused on the coastal strip and the Masai Mara circuit, ignoring the sites in western Kenya.
For instance, the western circuit offers alternatives to cultural, culinary, pilgrimage, film, wildlife, eco-business and adventure tourism.
Today, Lake Victoria has beach sites that rival the ones at the Coast.
Mitei says that tourists and their demands are transient.
"We want western circuit counties to tap the many 'acres of diamonds' that Linden was talking about, from lush green highlands to rain forests, wildlife, sports and adventure," Mitei says.
Unlike in the past, thousands of inhabitants in the counties that form the Lake Region Economic Bloc can now earn a living from tourism industry openings.
Mitei says islands in Lake Victoria are no longer occupied by only fish mongers but by investors in the tourism industry.
Rusinga and Takawiri islands now have beaches with palm trees and magnificent hotels.
Vacation destination
The long beach stretch, boats rides, snorkeling and other water sporting activities make Takawiri island not only a vacation destination but a place for sports tourism.
And Lake Kanyaboli is one of the most important riparian satellite lakes around Lake Victoria today.
It is part of Yala swamp, which forms the mouth of both rivers Nzoia and Yala.
But these are not the only natural features. Kisumu County's Impala and Ndere National Parks have troops of primates.
There are also hippos, crocodiles and impalas on the beaches of Lake Victoria.
Kisii is also home to four cultural sites that are yet to be exploited.
For instance, the Manga chain of hills which divides Kisii and Nyamira has centuries-old caves.
It also has a waterfall at Ensoko, which has been turned into a spring for the residents.
The spring has the potential to become a commercial mineral water tapping site, argues Eric Ongeri, a resident.
A visit to Homa Bay's Ruma National Park reveals the existence of a rare roan antelope and the tiny oribi, rare colobus and blue monkeys, beautiful chameleons and spectacular giant's squirrels.
There are also rare Rothschild's giraffe and Jackson's Hartebeest.
In Kisumu County, Impala Park has seen an increase in the number of hippos that emerge from the lake and graze in the open field in the dark.
Kisumu also has cultural shrines such as Kit Mikayi rocks, Ndere Island National Park and God Mesa view point in Nyabondo, which adds to its rich menu of tourist attractions.
Travel destination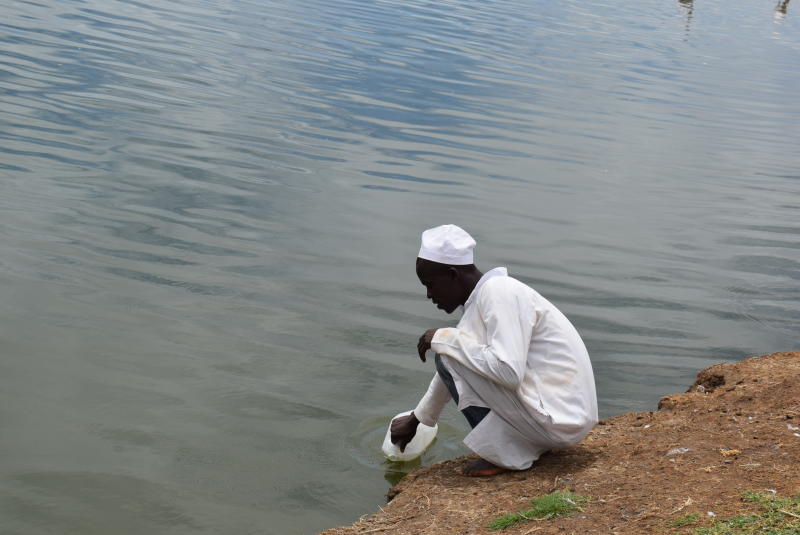 These were some of the features and linkages that Linden argued had the potential to transform the tourism value chain livelihoods of thousands of people around the tourist circuit areas.
Achie Alai, the Kisumu tourism executive says they now have an opportunity to market the county as a travel destination at the regional and international levels.
"We have started promoting our sites on social media platforms and to corporate bodies in Kenya and neighbouring countries," she says.
According to the Ministry of Tourism, there are plans to establish waterfronts in Mombasa, Kilifi, Nakuru and Kisumu counties.
Already, President Uhuru Kenyatta has launched a Sh460 million waterfront project at Mama Ngina Drive in Mombasa.
"Focus is now on Kisumu and Naivasha lake front projects," Mitei says.
In Kisumu, the lakefront project will be undertaken through a joint venture between the Kisumu Lakefront Development Corporation and Kenya Urban Roads Authority.
The county has set aside a Sh25 million seed fund to build a 26km promenade along Lake Victoria in order to attract investments
Ms Alai says the walkway from Camp David to Dunga beach is expected to open up the lakefront for development.
"Tourism is major contributor to Kenya's economy and the government is hoping that these drastic solutions will help revive the industry," says Mitei.
The government plans to elevate more than 100 tourist excursion sites in the country to world-class tourist attraction centres.
In Homa Bay, the National Museums of Kenya has signed a Memorandum of Understanding with Governor Cyprian Awiti to boost tourism in the county. The government plans to upgrade Simbi Nyaima, Tom Mboya and Gor Mahia museums to tourist attraction sites.