Please make healthcare affordable, Busia Senator Wako pleads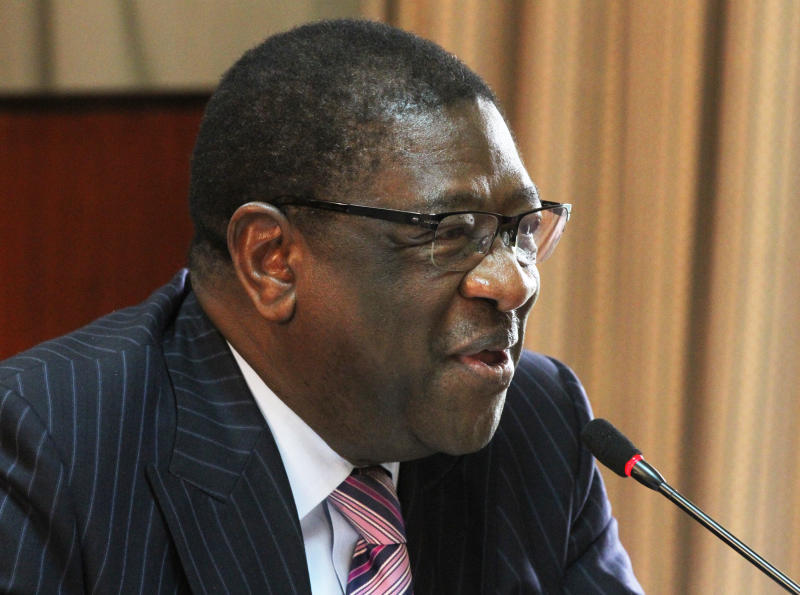 Busia Senator Amos Wako was reminded of the finite nature of life after he was diagnosed with Covid-19 last year.
The former Attorney General narrated his experience with Covid when he took to the dais during the National Prayer Breakfast.
"It hit me that death can come so easy and so unexpected. One should be ready at all times," Wako said.
He appealed to Kenyans to get tested for coronavirus but lamented on prohibitive cost of accessing healthcare.
Wako acknowledged his privilege, noting that while he could access life-saving medical care, thousands of Kenyans have died from the respiratory virus because hospital fees were beyond their reach.
"Treatment is very costly depending on the seriousness of the case. I was able to meet the expenses because I had an insurance policy that covered the risk," said Wako.
Hospital admission's also made him realise that some demand a deposit of between at least Sh300,000 to 600,000 before admitting a patient.
"Needless to say this is way beyond most people some of whom have died because of lack of access to healthcare services. I, therefore, appeal to the government to double their efforts in ensuring all have access to medical care, particularly the poor," Wako said.
"The cost of Covid-19 treatment is very high in this country, and most of our people die even before they receive initial care because of the expensive admission fees hospitals demand," said Wako.
"Your chances of successfully beating Covid-19 and surviving are higher in early detection. If you delay it becomes very dangerous," he added.
He disclosed that his kidneys were temporarily affected by the disease.
"My kidneys were temporarily affected but now they are operating fine thanks to the good doctors. For the first time, I was transported in an ambulance," said Wako.