Kakamega's ailing hospitals where patients buy own food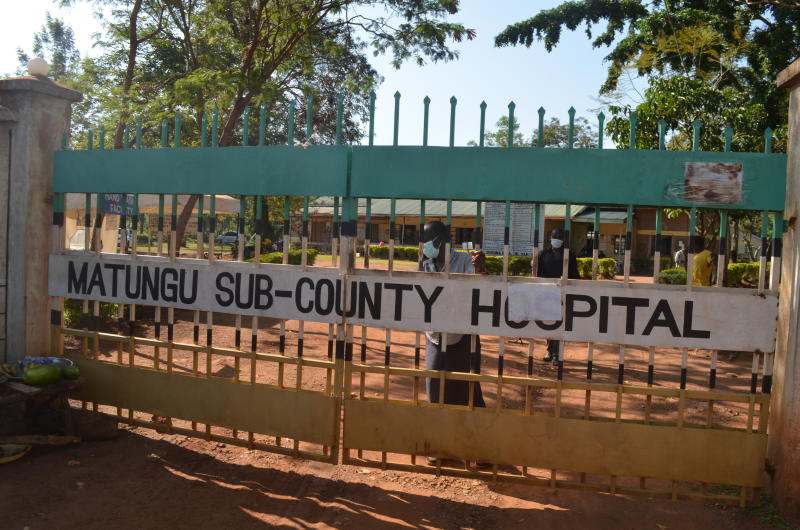 Being forced to carry their own food is among the challenges patients in most public hospitals in Kakamega are facing. Officials have attributed the sorry state of affairs to failure by the National Treasury to release funds to the facilities.
A spot check by The Standard in some of the hospitals showed poor conditions for both health workers and the patients. The worst-hit facilities are Matungu and Butere sub-county hospitals.
In Matungu, a medical officer, Jairus Amunga, said the facility whose annual budget is over Sh40 million has not received any funding for over six months.
"We can't do more as we are underfunded. We have to squeeze what we have to ensure we continue offering basic health care services to patients," said Amunga.
The hospital has one oxygen cylinder, lacks essential medicines and other medical tools. Some buildings around the hospital that serve as wards have been condemned and are set to be demolished.
Patients are also forced to use dilapidated pit latrines, most of them filled to the brim, exposing them to infections.
At the Butere facility, its laboratory lacks most of the testing reagents and patients are asked to buy medicine outside the hospital.
The support staff at the facilities say they have not been paid for the last seven months.
The hospitals' administrations said they had raised the issues but Governor Wycliffe Oparanya's government has kept on giving them empty promises.
County Health Executive Collins Matemba, who acknowledged the poor state of the county facilities, blamed the National Government, saying the Treasury had failed to disburse county funds on time.
"The reason we are having irregular funding to our health facilities is that the National Government has also not been able to give money on a regular basis," said Matemba.