Twins want to marry other twins or sisters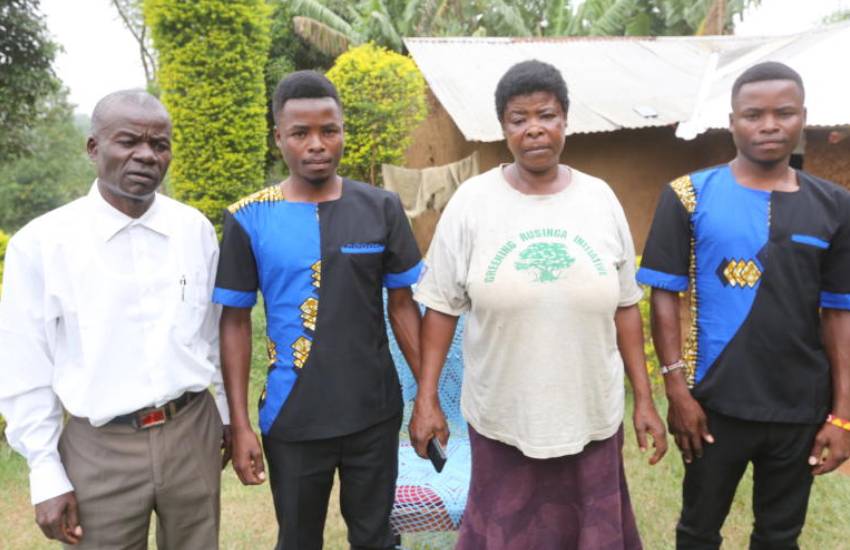 We find Lydia Omwaka busy cleaning the homestead when we arrive in Isango village, Makunga sub-location, Mumias East sub-county.
Her sons, Simon and Gilbert who are identical twins are sitting at the doorsteps of the house rehearsing a song they will perform in the local church. They are wearing black sports shoes, black khaki trousers, and Ankara shirts and have Mohawk hairstyle.
Interestingly, Simon and Gilbert who were born 23 years ago scored similar marks from the time they were in primary school.
They scored 339 marks in KCPE at Isango Primary School but could not join their dream schools, as their parents could not afford the fees.
But with the support of the community, their parents enrolled them in a local secondary school. "We enrolled them at Makunga Secondary School even though they had received admission to national and extra county schools," says Ms Omwaka.
Upon admission, the twins requested to be sent to the same class.
"If they could have made the mistake of sending them to different classes, my sons would have suddenly fallen sick. This happened in primary school when the teachers attempted to separate them," she argues.
The mother narrates that when one of the twins fell sick, the other did not go to school, play or do chores until the brother recovered.
Omwaka says the biggest challenge was when one recovered, the other twin would fall sick meaning they would miss more classes.
The twins would do assignments together, score the same marks and both choose to study agriculture, geography, and physics.
"We wanted to do the same course at the university, the reason we chose the same subjects. In KCSE exams we scored C plain," explains Simon.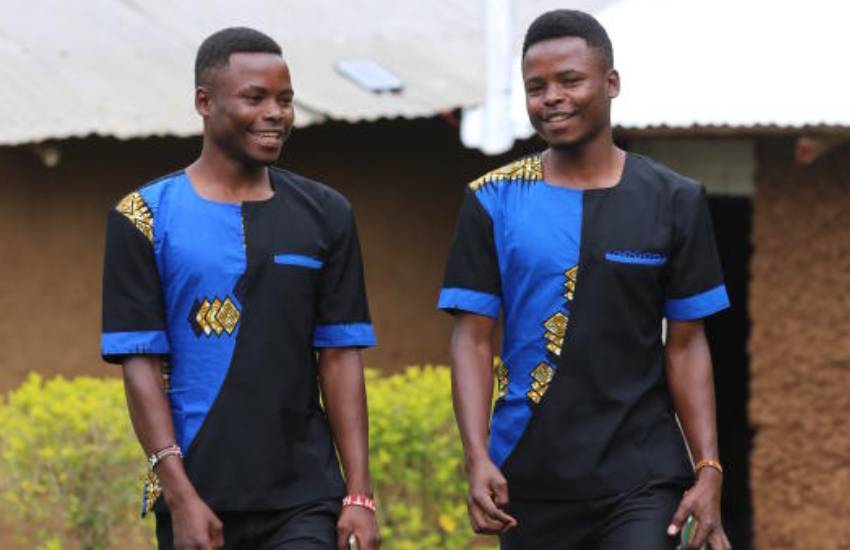 But the twins blame their average performance in the national examination on absenteeism due to sickness.
"We achieved average grades because one of us was sick and this really affected our concentration throughout the exams period," says Simon.
He notes that during school trips, the teachers had a hard time deciding who would go as they always tagged along.
"There was no way one of us would go for a school trip. We made sure all of us are allowed on the bus. Whenever a teacher would send my brother home, it was obvious I would accompany him. The bond was so strong and we have never been separated," adds Simon.
The twins did menial jobs in the village to help their parents raise school fees and put food on the table. "We used to weed sugarcane, collect firewood and fetch water for people who in return paid us some money that would go towards paying our fees," says Simon.
College life
When the time to join college came, the brothers applied for different courses in different colleges but Kenya Universities and Colleges Central Placement Service (KUCCPS) placed them in the same institution.
"We applied for diploma courses in Land Survey, General Agriculture and Civil Engineering in different colleges in Mombasa, Meru, Thika, and Nairobi but KUCCPS placed us to study Civil Engineering at Siaya Institute of Science and Science and Technology. It was a blessing in disguise because it meant we stick together," says Gilbert.
He says students could not tell them apart, "but we were not bothered even if called by a wrong name, I would just respond and pass the message intended for my brother."
They completed their studies two weeks ago and are at home waiting for the results from the Kenya National Exams Council (Knec). The twins are gospel musicians and they earned money from performing in college which they used to pay fees. "We did not pile pressure on our struggling parents when God had blessed us with a talent that enabled us to get money for accommodation, fees, and other basic needs," Gilbert says.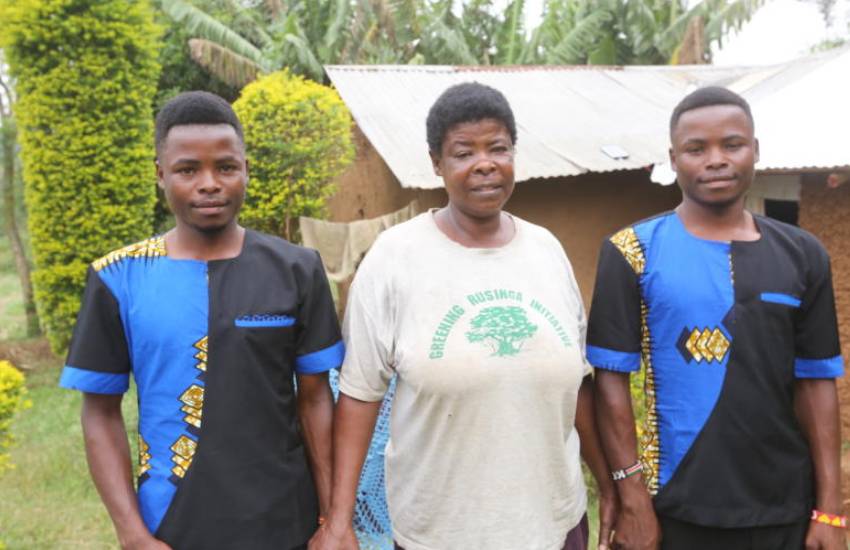 The twins plan to release their debut album that has seven tracks. Gilbert reveals that they draw inspiration from gospel musicians Ali Mukhwana and Christina Shusho.
"We could listen to their songs and sing along and that's how we adopted our style of singing. Our cousin offered to record the songs for us but we don't have someone to help us release videos," says Gilbert.
The twins want to register a construction company to enable them to become self-reliant. "So as to maintain the bond, we want to either marry twins, sisters, or girls who are good friends. When people get married, they normally get separated from their families and that's what we are avoiding," says Gilbert.
Dan Okwaro, who championed funds drives for their school fees, says their grandfather Wellington Kachisa had identical twin brothers Mukhwana and Malongo who were masons.
"Every time one of them got work to do, he would ensure he goes with the other brother and we are seeing a similar trend with the twins," said Okwaro.