Photos: Property worth millions destroyed as fire razes shops in Luanda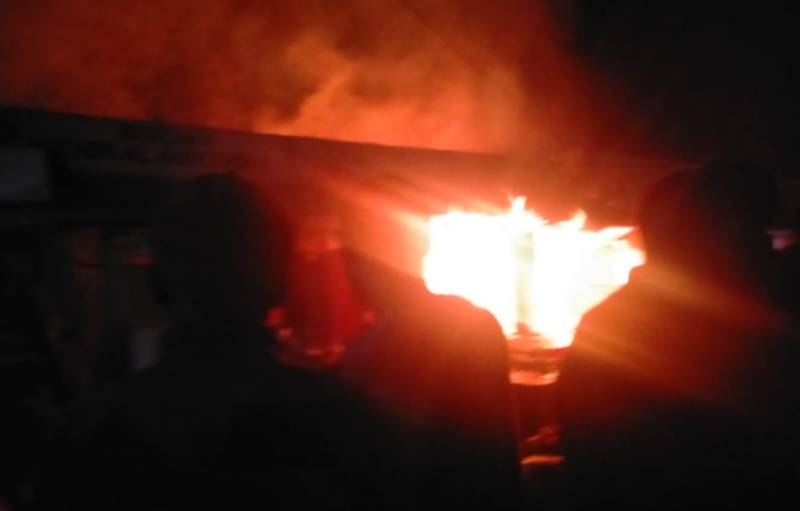 Property valued at over Sh10million has been reduced to ashes tonight after a fire razed shops in Luanda town in Vihiga County along the Kisumu - Busia Highway.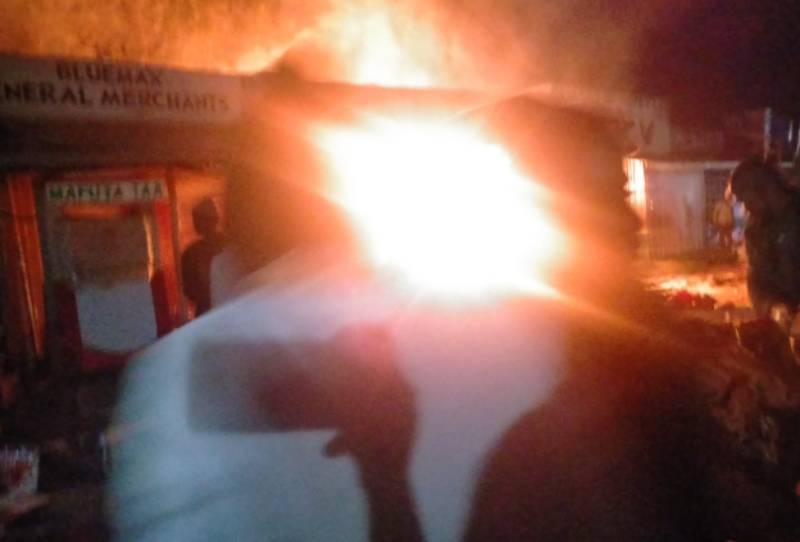 The shops are located opposite Big Ben Plaza, adjacent to Mumboha Secondary School and just 150 metres from the home of former National Assembly Speaker Kenneth Marende.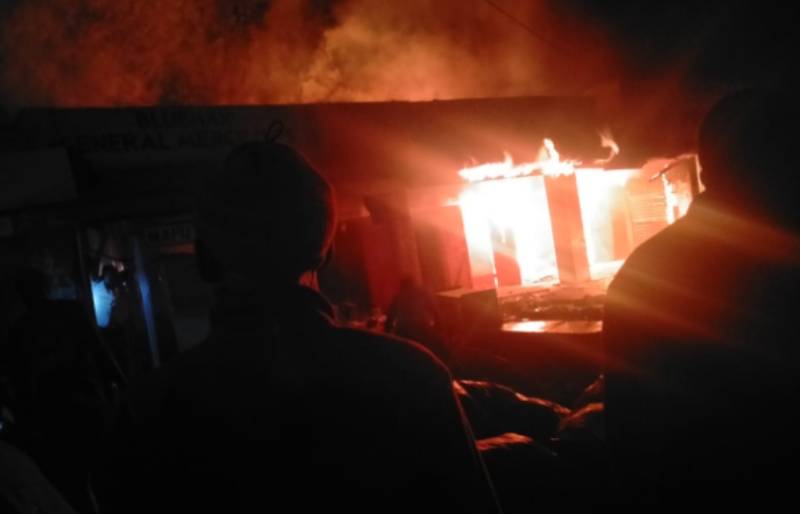 The affected shops are Bluemax Hardware owned by David Ongalo commonly known as Abdi, Luanda Glassmart owned by Raphael Liboywa, Starlight Mpesa (a leading Mpesa shop in Luanda), Imani Chemist, a hotel and a kerosene pump.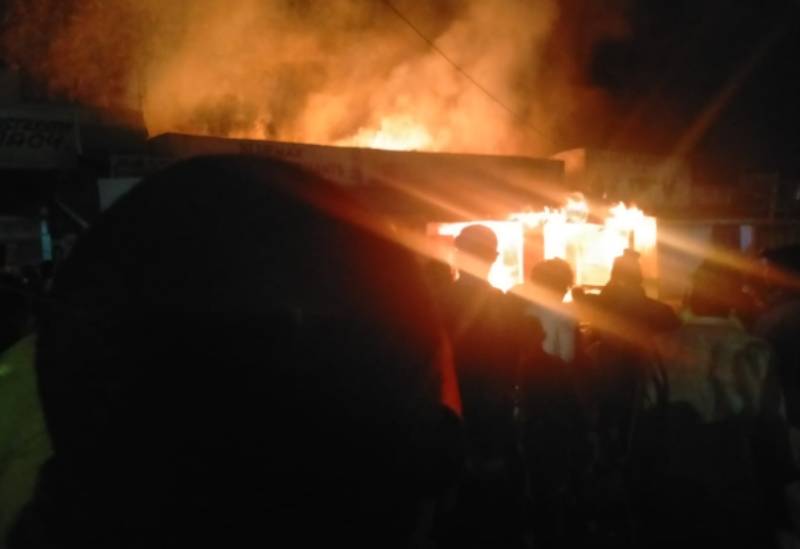 According to Joseck Ang'ana, an eyewitness, the fire started around 9.30pm.
"We don't know the cause of the fire, but it started at the back of the shops. The proprietors had gone home, and nothing was salvaged from the shops. This is a huge financial loss," said Ang'ana in a phone interview with Standard Digital.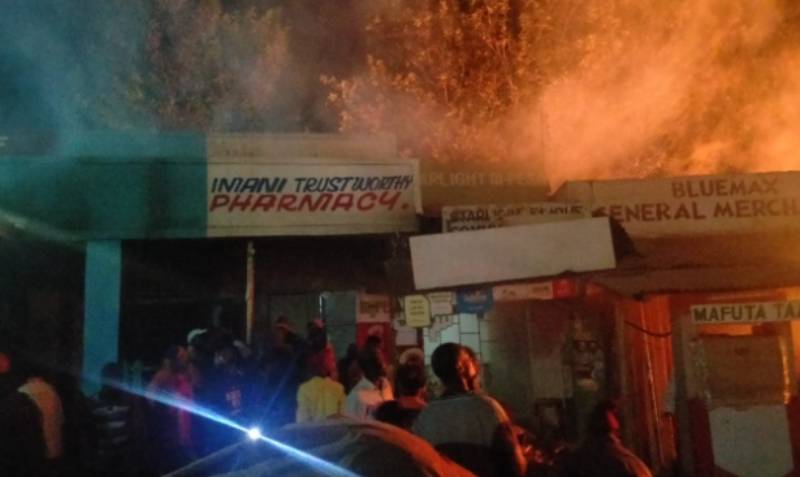 Mr. Ang'ana said that firefighters from Vihiga County arrived at the scene when the blaze had consumed everything.
Nothing was salvaged from the shops.