Man admits he defiled and impregnated schoolgirl, 13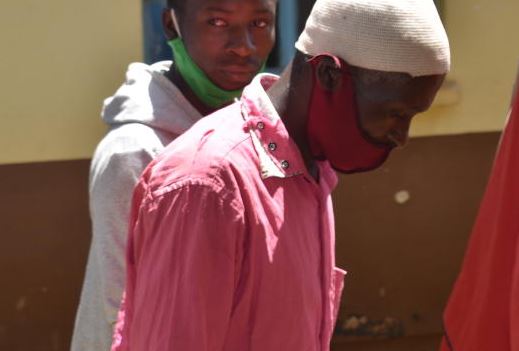 A 52-year-old man yesterday pleaded guilty to defiling and impregnating a Standard Seven pupil.
Proceedings at the Kakamega Law Courts were interrupted after Silas Lumiti's wife collapsed after hearing his confession.
Lumiti owned up after a DNA test identified him as the father of the complainant's four-month-old son.
Last week, the accused person and his 19-year-old son appeared before Principal Magistrate Hazelle Wandere over the matter but plea-taking was deferred.
The court heard that in 2016, the 13-year-old girl, only referred to as JE, went to stay with her grandmother in Ileo, Shinyalu Constituency, where she was to be enrolled in a school. JE's father who has since passed on, struggled to fend for his daughter after his wife had left their homestead in Butere Constituency.
It was at that point that he sought help from her daughter's grandmother. But in an unfortunate turn of events, Lumiti began defiling the girl on dates the grandmother was going for evening prayers.
When JE refused his advances, the accused threatened to discontinue her education and kill her. The court heard that for more than two years, the accused subjected the girl to sexual abuse.
After some time, Lumiti's son, Dennis Ashivaka, allegedly forced the minor into a sexual relationship.
The complainant later realised she was pregnant and informed her grandmother.
To avoid the shame and disgrace the scandal would bring her family, the grandmother is said to have compelled the girl to say the pregnancy was linked to someone else.
It did not take long before JE was taken back to her parent's home. In August 28, JE gave birth to a baby boy.
Evidence adduced in court showed that she had not opened up to her father about the nature of her pregnancy. But when she did, it affected his health leading to his death in December. During her father's burial, villagers threatened to lynch the suspects after the girl told them what transpired during her stay at her grandmother's home.
Police from Shinyalu later took up the matter and arrested the suspects.
Meanwhile, Lumiti's son pleaded not guilty and was granted a bond of Sh250,000. His case will be mentioned on February 16.
In mitigation, Lumiti asked for leniency claiming it was the devil who misled him and that he was remorseful.
Senior Resident Magistrate Noileen Akee ruled the sentencing will be handed out on January 29.