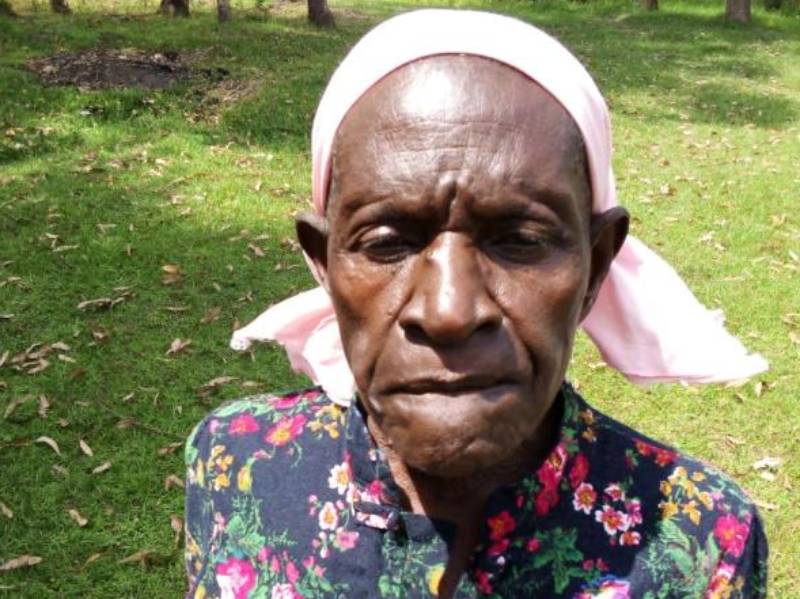 An 80-year-old woman told a court in Kakamega how her son evicted her from the family land and has resorted to harassing her whenever they meet.
Joscah Olucho said she was forced to abandon the family home on the disputed eight-acre land in East Wanga, Mumias, to rent a house in Nambale, Busia, some 45km away.
"My son Peter Lumbasi vandalised my house and chased me away from the land when my husband died. I initially took refuge in Shianda market, Mumias, but I was forced to shift to Busia after he assaulted me several times," she told Justice William Musyoka at the Kakamega Law Courts.
Olucho's husband Josephat Kumaruti died in 2001 without leaving a will. The land was eventually subdivided in 2015 following a court grant.
Olucho, through lawyer Elvira Wilunda, now wants the 2015 grant which allowed Lumbasi some five acres out of the eight revoked, arguing that it was "shrouded in secrecy".
Olucho, a co-administrator of the land together with her daughter Linet Nechesa, has proposed to the court the formula to share the property so as to benefit all her children without considering their gender.
"It is my wish that my four children including the three girls get an acre each out of the eight acres my husband left, but Lumbasi chased me away and does not want his siblings around the land," she said during cross-examination by her son's lawyer.
Lumbasi objected the petition to share the land afresh, arguing that the family was in court in 2015 when the grant was issued and they did not object.
"The truth is that my client believes the three acres out of the eight have been set apart for his three sisters," said Lumbasi's lawyer. Olucho and her three daughters, however, maintained that the grant was rushed and they stand to lose out on their rightful inheritance if the court fails to revoke it.
Justice Musyoka set hearing on March 24.