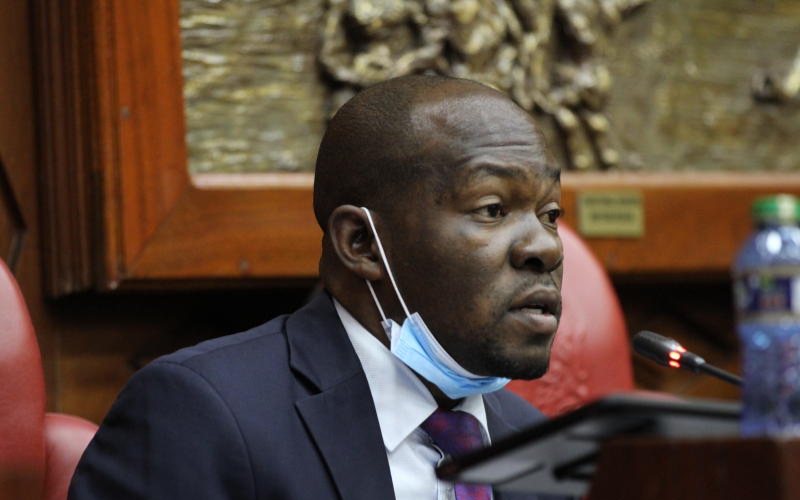 Saboti MP Caleb Amisi on Monday threatened to relinquish his post over what he termed as hostility from residents of his constituency.
In a video clip doing rounds on social media, the legislator said he was attacked by a group of irate youth after launching an administration complex at Masinde Muliro Secondary School.
The lawmaker told the crowd that he had often gone out of his way to help young people in his constituency but his generosity has never been appreciated.
"I would not have gone to the police if I had not been beaten up. I was beaten and even injured and this should not continue.
"I do not have to be a Member of Parliament. If beating me is what it means to be an MP, then I would rather resign and go back home to my wife and children," he said.
Read More
Adding: "Every time I come to launch something in my constituency, I have to be countered by irate youth yet after five years, you will say I did not perform. I come to launch a school and youth beat me up and chase me away.
"I have helped so many youth in this constituency. I not only use funds given to me by the government but also from my salary."
Earlier this year, Amisi released a song sensitising Kenyans on the dangers of the coronavirus. The song which features several upcoming musicians was sponsored by the legislator through his eponymous charity organisation. The song, titled Corona Ni Hatari addresses the importance of handwashing and self-distancing.
"Beba beba sanitizer dada, salamu hewani dada," part of the song goes.
The song also seeks to dispel the myth that the deadly virus cannot adversely affect Africans while highlighting the economic impact of the scourge.