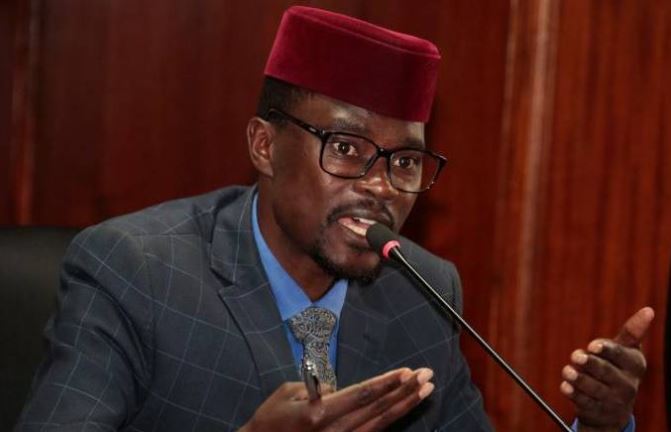 The Kimilili Member of Parliament Didmus Barasa is facing a civil jail term of six months for failing to pay a Sh1.8 million debt to his lawyer.
A Nairobi court issued an arrest warrant against the legislator who had been given 48 hours to pay the debt or face imprisonment.
A civil jail order is issued by a judge or judicial officer who sends a borrower – sued by a lender – to jail, usually for inability to pay a debt owed.
Read More
The court had ordered Mr Barasa to pay city-based lawyer Alfred Ndambiri Sh1.8 million or face jail.
According to court papers, the Sh1.8 million owed to Ndambiri was the money which was the legal fee of an election petition filed against Barasa by former Kimilili MP Suleiman Murunga in 2017. The lawyer represented him in the case in which he won.
But the Kimilili MP was adamant to pay the debt forcing the city lawyer to move to court.
On several different occasions, the MP during court appearances, pleaded leniency and promised to pay but no payment has so far been done.
The MP has been in and out of the court for the better part of this year with him being involved in another case of fraudulent disposition of mortgaged goods.
The legislator was charged in August with the offence that is contrary to section 291 as read with section 36 of the penal code.
He was arraigned at Kajiado Law Court on August 4 after which he was released on Sh100,000 cash bail.
On July 20, the MP went to court to seek an anticipatory bail to bar his arrest over the controversial sale of a public service vehicle to businessman John Irungu Mwangi.
The MP on his defence, through veteran lawyer John Khaminwa, argued that he sold the vehicle to the businessman through an intermediary but the latter breached the sale agreement. He told the court that the sale was on willing buyer willing seller basis.
He further alleged that the businessman had conspired with criminal investigations officers to intimidate him.