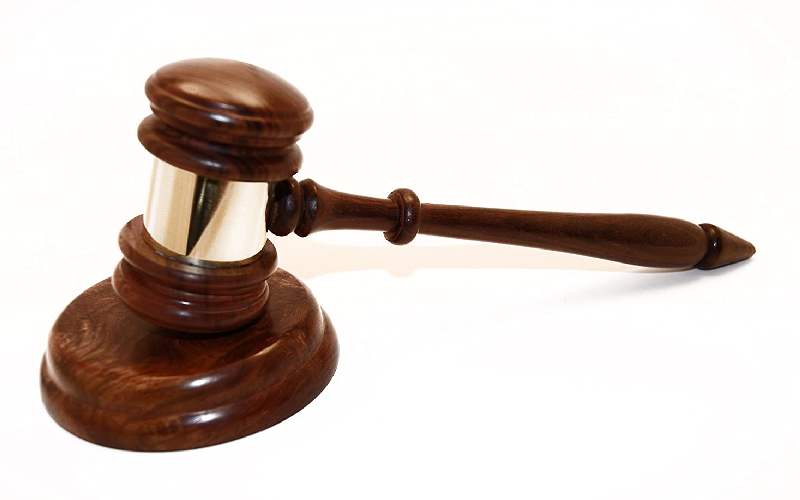 A Busia court on Friday declined to release two people accused of hawking fake Covid-19 certificates to truck drivers on bond.
The two who appeared before Chief Magistrate Lucy Ambasi denied eight counts including making a document without authority contrary to Section 357(a) of the Penal Code.
Edward Okuku Alando, 33 and Yahya Ismael Sian, 32 were on Thursday arrested by officers from Directorate of Criminal Investigation attached to Busia police station on Wednesday.
The third suspect identified as Mark Ouma who owns the cyber where the two were busted with the fake certificates is on the run after getting wind of the impending arrest.
However, Busia Sub County DCIO Bernard Wamalwa told Standard Digital that search for Ouma is underway.
Read More
"We arrested one of the suspects when he was taking some fake certificates to Malaba border who lead us to where his accomplice was," said Mr Wamalwa.
Police discovered texts containing names of at least 20 drivers who were to receive the fake certificate showing they were negative to allow them to cross the border.
A scanner used for scanning of the bogus certificate was also recovered but the fake stamp of Public Health was not seized.
Wamalwa said the suspects admitted that they have been selling the certificates at Sh2,000 since April.
The name of the driver, age, number of the Identify Card, registration number of the vehicle and money is all that was needed for the bogus certificate to be produced.
"They were to produce 20 fake certificates on Wednesday before we arrested them following a tip-off," said Wamalwa.
He continued," the certificate was being used by truck drivers heading to Uganda and the Ugandans cannot determine whether it is fake or not."
The phones that were seized from the suspects have been handed over to the Cyber Crime Unit in Nairobi for further investigation.
The case will be mentioned on September 10.