Covid-19: Kakamega Law Courts closed indefinitely after judiciary staff test positive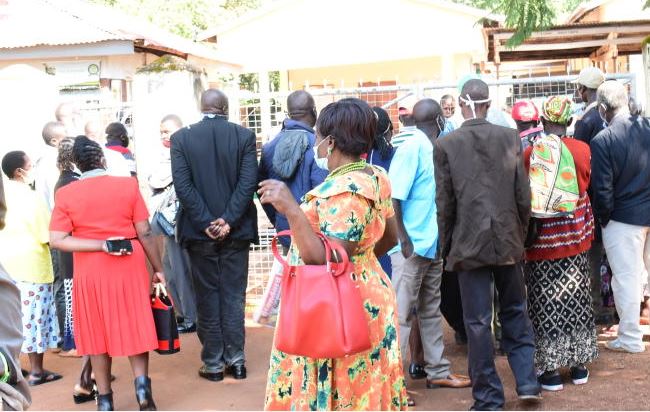 The Kakamega Law Courts has been closed for the second time after some of the judiciary staff tested positive of Covid-19.
In a memo issued on August 17 by Chief Magistrate Bildad Ochieng, judiciary staff, lawyers and members of the public have been advised to stay away from the court premises until August 31 when it will be re-opened.
"Take notice that all court sessions shall be interrupted as from August 17-30 all days inclusive. This is due to some members of staff having been affected by Covid-19 and currently under isolation," it read.
The memo further read: "We shall resume operations on Monday, August 31. Meanwhile, certificate of urgency matters and criminal pleas shall be handled virtually via Microsoft Team App by the duty court."
Ken Echesa, a Kakamega based lawyer appealed to their clients whose cases were coming for hearing during the period the courts have closed to be patient until the situation normalizes.
"The onus is on us (lawyers), let's go for tests to confirm our status and if found positive, we go for isolation to save our friends and families," said Edwin Wafula, also a Kakamega based lawyer.
The closure comes just 10 days after the Director of Public Prosecution (DPP) ordered for the postponement of the court's criminal proceedings after undisclosed members of its staff tested positive for Covid-19 on August 6, this year.
"This is to inform our staff that members of the Kakamega County office underwent a Covid-19 test and a number of them, including the prosecution counsel tested positive," read the DPP's letter.
"It's true that part of our staff have been confirmed to have the virus. Contact tracing is also ongoing and we have decided to suspend court hearings so as to avoid physical contact with our clients," Gumo said.
Most courts remained closed as those who came for legal services were turned away by the guards. Even court clerks were left with very little to do as they registered new dates for the hearing of the previous cases.