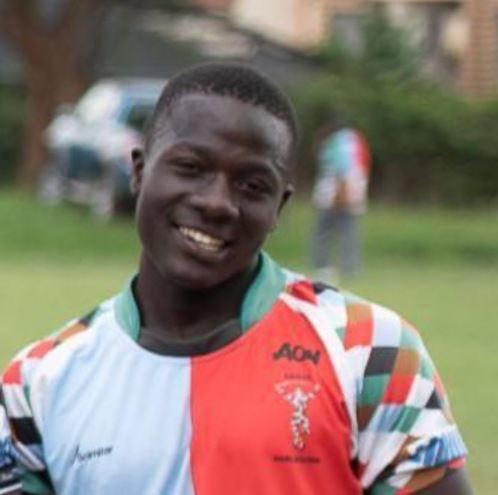 Kenya's rugby player Ian Waraba is among three people who drowned in Trans-Nzoia County in two separate incidences at the weekend.
Waraba, 22, met his death during a swimming expedition with friends at Waumini dam in Kiminini sub-county.
According to police, the Harlequins player was in the company of a group of friends who had attended a birthday party for Mercy Cheptoo in Kibagenge village.
After the party, the group reportedly drove to the dam for a photo session before the tragedy struck.
An eyewitness said the group had wined and dined to celebrate Cheptoo's birthday when one friend proposed a visit to the dam for a photo session.
Read More
It was on arrival at the colonial dam that Waraba and two friends decided to swim.
''The celebrations to mark Cheptoo's birthday were at its peak when tragedy struck. Three male friends decided to swim and this is when Waraba disappeared into the waters,'' a source told The Standard.
Two men who were swimming with Waraba came out of the waters after they realized that their colleague had drowned.
Divers from the Kenya Red Cross Society in Kitale arrived at the scene and managed to retrieve the body.
Police moved the body to Kiminini Cottage hospital.
Waraba joined Harlequins last year and played as a flanker for its third string team before progressing to the second string side where he featured in the Eric Shirley Shield tournament
Rugby lovers led by the principal of St Peters Mumias Boys, Cosmas Nabungolo, mourned the death of Waraba.
''It is sad we have lost a young and a promising rugby player. We join the family in mourning him,'' said Nabungolo.
Nabungolo who has declared interest for Kiminini parliamentary seat said he will ensure all colonial dams are protected and well managed.
In another drowning incident at Motosiet village, two men lost their lives while swimming in River Nzoia.
The duo went to the river to refresh when they met their deaths.
Due to ongoing rains, most rivers in the county are flooded.
Police from Kachibora managed to recover one body with help from local divers while the second is being traced.
Trans-Nzoia County Commander Ayub Gitonga confirmed the two incidents.
''It is unfortunate we lost three people in two separates drowning incidents and it is my advice to the public to avoid swimming expeditions during the rainy season,'' said Gitonga.
Women Rep Janet Nangabo condoled the bereaved families and urged for extra care owing to flooded rivers.