Busia farmers, millers oppose KESMA move to lift ban on sugar importation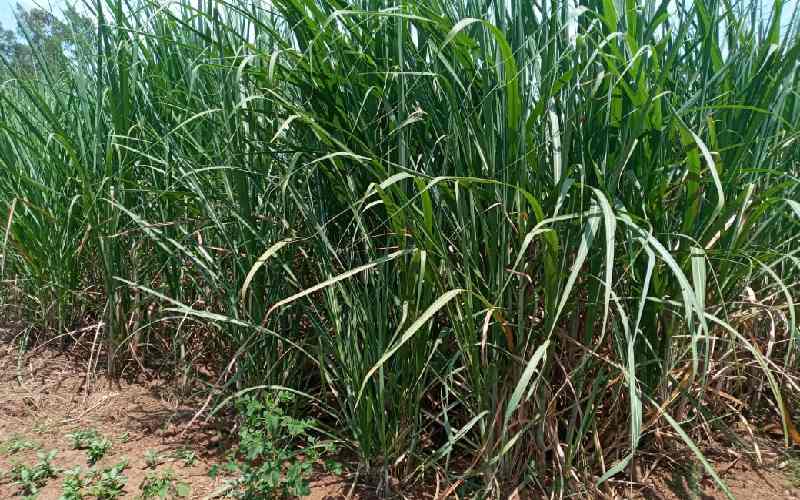 Sugarcane farmers and millers from Busia County have opposed a petition by Kenya Sugar Manufacturers Association (KESMA) Chairman Jayant Patel to the Ministry of Agriculture to lift the ban on sugar cane importation.
Patel finds himself in a tight corner after he reportedly wrote to Agriculture Cabinet Secretary Peter Munya, requesting him to lift the ban on cane importation in favour of Busia Sugar Industry, saying Busia area has experienced acute shortage cane production.
The farmers and millers from the region, have, however, dismissed Patel, saying the move is a scheme to kill local sugarcane production to benefit sugar cartels seeking to smuggle cheap sugar and cane from neighbouring Uganda at the expense of local farmers.
The farmers also dismissed claims by Busia Sugar Industry that it has invested in cane estates in neighbouring Uganda.
They slammed the Busia-based firm for shifting goal post in a move they claimed was meant to benefit illegal importers, adding that the firm had strongly supported Zoning.
"Busia Sugar Company were among those fighting for Zoning. So what has happened between last year and today? I wonder if Uganda was part of their Zoning," said Olepito Sugar Factory general manager Gerald Okoth.
Okoth faulted Patel for failing to consult stakeholders and members of the association before writing to the ministry.
"Stakeholders and members were not consulted and don't support the lifting of the importation ban on the cane."
Farmers have also dismissed as false reports that there was a shortage of cane in Busia, the firm was out to kill local production.
They accused the firm of failing to develop local production and instead rely on cheap cane from Uganda.
"There is no sugarcane shortage in the region, if there is any, it has been created by Busia Sugar Industry that has heavily relied on cheap importation from Uganda," said George Okwara, a local farmer.
Okwara, accused KMSA of working with cartels to fleece local cane farmers, adding that the firm reduced tonnage prices for farmers because it was importing from Uganda.
Amakura Central MCA Moses Ouma who is also a cane farmer wonders why Busia Sugar Industries and Patel support importation of cane from Uganda they opposed cane Zoning.
The farmers also questioned the awarding of business licensing and permit to Busia Sugar Industry yet it doesn't invest in local cane development but rather import cheap cane from Uganda which retails at Sh2,000 per tonnage compared to Kenya's Sh3,700.
"A tonne is Sh2000 in Uganda. If you allowed me to import, obviously I'll take from Uganda thereby killing local production since local tonnage is Sh3,700."
The farmers said they support CS Munya's move to ban the importation of cheap sugar from Uganda, adding that only drought or famine can warrant importation of cane.
"There is a huge glut of sugarcane in Uganda and farmers are willing to dump their cane below their cost of production to recover anything they can," said Ouma.
The called on the government to investigate operation licences of companies that don't have the cane.