Alarming cases of father-daughter incest in Busia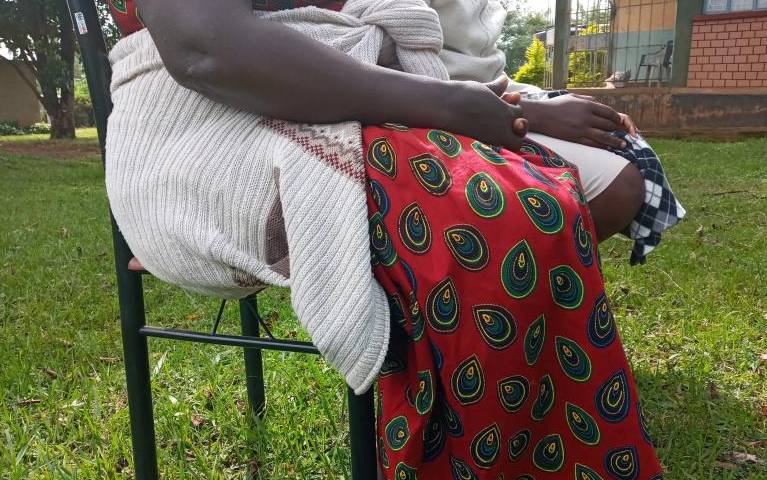 Nabwire, 22, lets out a deep sigh, her face wet, and her eyes dull and sad as if she has never known happiness her entire life.
[Editor's Note: Names in this story have changed to protect the identity and dignity of the victims]
Her mother gently wipes her wet face as Nabwire leans forward, grabbing a piece of plain cloth, which she wraps around the neck to keep herself warm on a chilly morning.
Nabwire is embarrassed thinking about the evening her own father defiled her after she returned from school. She was just 12.
Shy, she won't turn to face us during the interview as she begins narrating her ordeal. Her body shakes as she speaks of the evening that still haunts her.
Threat to kill
"I was a Class Four pupil when it happened. My father grabbed me, removed my panties and defiled me. He threatened to kill me if I told my mother or anyone else," recalls Nabwire.
"I was devastated. I contemplated suicide because I felt unworthy. I couldn't believe my own father would do such a beastly act."
Things were even harder when three days later, it was discovered she had contracted HIV.
To add salt to injury, she was thrown out of the home together with her mother for being "a disgrace" to the family just because her plight had been reported to authorities.
The matter had been reported to Adongosi Police Station, where the suspect was held and released in controversial circumstances before he ran to Uganda.
Nabwire's mother escaped with her and the siblings from their home one night.
"I received a call from my co-wife warning me that thugs had been sent to kill us at night. On opening the door, we saw some strangers arrive on motorcycles. We were lucky to escape unhurt," explained Nabwire's mother.
Nabwire could not stand stigma from her peers. She dropped out of school. "I do menial jobs to support my siblings and our mother."
Alima, another victim of defilement, recounted how her father sneaked into her bedroom and defiled her for many hours one night.
"My mother had just left to attend a funeral and my father came where I was sleeping and forcibly undressed me. A couple of weeks later, it was discovered I was pregnant," narrates Alima.
On sensing danger, the father vowed to kill Alima to avoid the embarrassment.
"I was sneaked out of the home and taken to Nairobi, where I lived with a relative until I gave birth."
However, Alima's baby was stolen from her, never to be found again. She has never known who stole it and where it was taken.
Alima's father was arrested at Bumala in Busia but later released in unclear circumstances.
"He escaped to Uganda and we only learnt of his return recently," she says. Alima fails to understand why the suspect was left to go scot-free.
Nereya was defiled by her trusted uncle when she was three. "I later started developing health complications only to learn that I was infected with HIV," says Nereya.
Survives on ARVs
Nereya is on anti-retroviral drugs.
Several times she finds the drugs too strong to bear, particularly when her mother fails to put food on the table. "On many occasions, I have collapsed because I would swallow the drugs on an empty stomach, which is not recommended."
Another victim, Biliha, narrated how she was deceived to accompany her father into a shop to buy a gift. "He dragged me into a nearby thicket, tore my panties and defiled me several times before dumping me at the entrance to our home."
Biliha has become a laughing stock in the village and at school.
"My colleagues always make fun of me. They accuse me of being ill-mannered because my father slept with me."
The father would later escape into Uganda moments after he was released by officers at Bumala police station.
On June 17, last year, Sheila was defiled by her grandfather inside the latter's bedroom.
"He asked me to go into the house to collect some food but followed me and threw me into his bed."
The victim narrated how the grandfather tied her hands, causing the grievous body injuries that have left her maimed.
Bilha's mother caught the old man red-handed defiling her daughter.
Scars on Bilha's hands and legs are a stark reminder of the beastly act. The old man allegedly planned a second attack, where Bilha was accosted by some men on her way to school one morning. The men dragged her into a thicket and gang-raped her.
"He (grandfather) had vowed to teach me a lesson after we reported the first incident," she says. Like in the earlier cases, the suspect went scot-free.
Many such cases have been reported in Busia County. Mary Makokha, who is in charge of Rural Education and Economic Programme, said at least 13,638 cases of defilement have been reported to her office so far.
"No day ends without a case being reported here. Communities here appear to have normalised defilement, incest and gender-based violence," says Makokha.
She says perpetrators of defilement and incest always buy their freedom at police stations and even in courts.
"We had a case where we were waiting in one court as the suspect was being set free in a different court. When they come back to the village, they will always brag."
"We have cases that have been dragging in court for over seven years. Files going missing is rampant. Perpetrators are let off the hook at the expense of the victims," says Makokha.
Sometimes victims are duped into writing a second statement after some time over claims that the original file went missing only for the crucial information to be left out.
One family whose four-year-old daughter was defiled got justice after the case file was traced at Korinda prison, yet the perpetrator was roaming free. He was later rearrested and jailed.