Doctors' strike looms in Kakamega over inadequate Coronavirus protective gear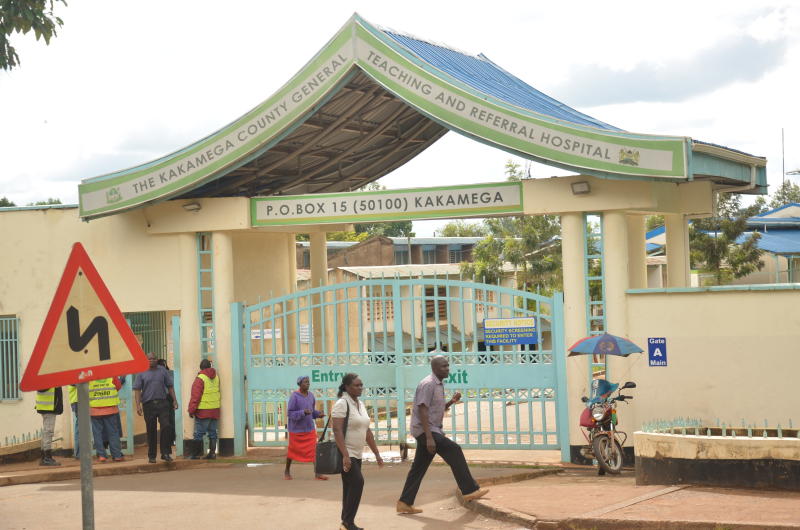 A doctor's strike looms in Kakamega County over what a union terms as poor working conditions and intimidation by health executives.
The medics through the Kenya Medical Practitioners Pharmacists and Dentists Union (KMPDU) say the county is not prepared to handle the Covid-19 pandemic since they don't have adequate Personal Protective Equipment.
They also claim that they have not been receiving allowances as earlier announced by Governor Wycliffe Oparanya for the medics who are on the frontline to contain the spread of coronavirus disease.
The most affected doctors are those working at the Kakamega County Teaching and Referral Hospital and Level (IV) hospitals in the county.
According to the doctors, they have tried seeking audience with the Health executive Rachel Okumu and the County Executive Committee Member Dr Beatrice Etemesi over the matter but they have been met with threats and intimidation.
Now KMPDU has warned that if the matter is not solved before the end of this week, they will withdraw their members from all health facilities in the county as from Monday next week.
Dr Sande Charo, the KMPDU Western Branch Secretary said there exists a weak link between the Health executives and medics in the fight against Covid-19 and that healthcare workers are at the risk of contracting the virus, as the county is not well prepared.
"It has come to our realization that amidst the devotion and [selflessness] of our doctors in the fight against Covid-19, there lies an ugly hand of intimidation, threats and high handedness from the Chief Officer of Health (Dr Etemesi) and the County Executive Committee Member (Ms Okumu)," said Dr Charo in a statement sent to newsrooms on Thursday.
KMPDU is appealing to Governor Oparanya to intervene to avert the looming strike.
"We beseech your office to intervene in this horrid environment which is aimed at derailing the fight against Covid-19 and plunge the county into misery."
The KMPDU statement further reads: "If action is not taken, then we will have no option but to withdraw our labour until when these grievances are addressed."