Leaders protest illegal sugar imports as AFFA remains mum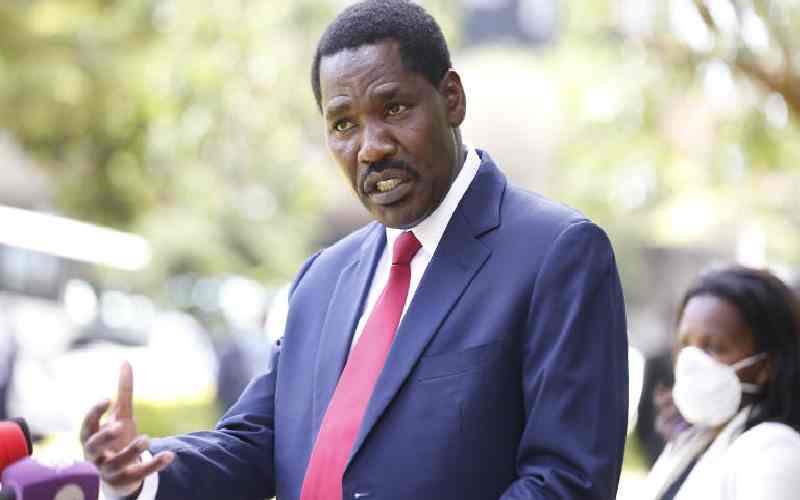 Leaders from Western Kenya have joined millers and farmers in protesting against illegal sugar imports coming into the country from its neighbours.
The leaders have taken issue with some of the Common Market for Eastern and Southern Africa (Comesa) member countries for abusing the Rules of Origin to import sugar from Brazil then proceed to export to Kenya.
Yesterday, a host of politicians led by Lugari MP Ayub Savula said it was against the Comesa treaty for neighbouring countries to dump sugar from non-member states.
"We demand that the government ban sugar imports from Uganda because they cannot import from Brazil then export to us," said Savula.
He blamed the imports for the glut in the market, saying it has occasioned a drop in local sugar prices.
Bungoma Governor Wycliffe Wangamati, who is a member of the Sugar taskforce, cautioned that opening up the importation window could have negative impact as the prices of local sugar could fall to unprecedented levels.
Wangamati called on Agriculture Cabinet Secretary Peter Munya (pictured) to intervene and cushion farmers from incurring losses.
The sugar report pointed out that a sizable amount of unlicensed sugar is smuggled into the country through the porous borders.
Kakamega County Assembly Deputy Speaker Leonard Kasaya yesterday said most of the industries in the region have been incapacitated by illegal sugar importation.
The leaders said the sugar belt has a capacity to produce enough sugar for the country, while warning that cheap imports from neighbouring countries will kill the local industry.
They said that several millers owe farmers huge amounts in delayed payment since their products cannot get market.
They demanded that Agriculture, Fisheries and Food Authority (AFFA) cracks the whip against unscrupulous traders who are cashing in on the illegal business.
Nzoia Sugar Company chairman Joash Wamang'oli says sugar started flowing into the country way before opening of the customs window.
The government is said to have released custom import licenses for importation on Friday last week.
"It is unfortunate that those importing sugar want to kill the local industries. At this rate, we will not have money to pay our farmers," he said.
Wamangóli called upon the AFFA to protect local farmers and millers from the adverse effects of the unlicensed cheap imports.
The authority is mandated to ensure the country imports sugar which is commensurate with the deficit to ascertain adequate stock in the market.