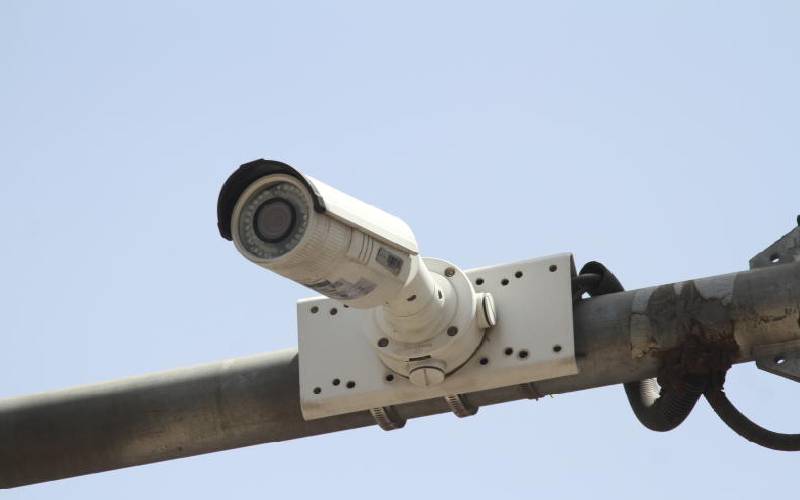 Closed-circuit television (CCTV) cameras were off the night Busia County finance office got burnt, a senior official has said. Joseph Ekisa, the acting director of disaster management, said armed police officers who man the county government headquarters were also missing. Only private security guards were on duty. Also, only one security light was functioning.
SEE ALSO: Four men held after robbery video
Ekisa made the revelations during the hearing of a case in which two county staff are charged with arson. The office that was razed last September held files of payments to suppliers and contractors. Director of Finance Paul Onono and Evans Wangata, an accountant, were arrested and charged with arson. Ekisa presented to the court an internal investigation report on the inferno. He told Busia Principal Magistrate Samson Temu that the probe did not implicate the accused persons.
NOT AT THE SCENE
SEE ALSO: Police arrest man caught on camera stealing at M-Pesa shop
He said the suspects were not at the scene of the incident when he arrived in the company of firefighters. "It was impossible to determine during the investigation who started the fire or what could have caused the fire," he said. He added: "The grill of the burning office was intact. We broke it using an axe to gain access and put out the raging fire." David Ashioya and Wycliffe Okutta, representing the suspects, wondered how an office could have gone up in flames without security guards manning the premise seeing the arsonists. "It was negligence on the part of the person who was supposed to ensure that CCTV cameras were functional, armed police officers were manning the premise and security lights were on...," said Ashioya.
SEE ALSO: Deprived innocence: Cries of Busia minors defiled by fathers
Earlier, Julius Otieno, a firefighter, testified that the fire was concentrated in one corner of the office and that all the files got damaged.