Panic grips Ojaamong team over performance appraisals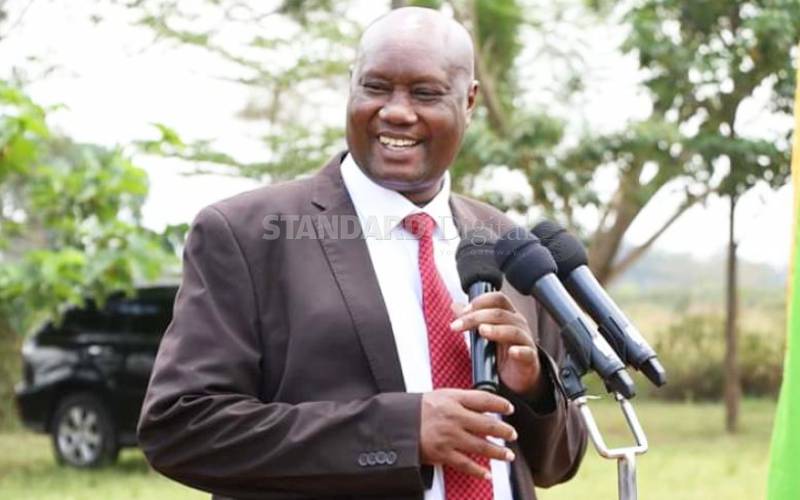 Anxiety has gripped Governor Sospeter Ojaamong's Cabinet as the outcome of the evaluation on the performance of County Executive Committee member and their chief officers looms.
The report, which was to be released last Thursday, was postponed to this week.
Last year, Ojaamong picked a new team after retaining his seat.
He gave the new executive members and their chief officers two-year contracts, subject to renewal depending on their performance.
Their contracts expires in March 2020. To determine the performance of each of his cabinet members for the one and half years they have been in office, Ojaamong invited a team of external evaluators and officials from the Council of Governors to undertake the ratings.
Henry Wati is the head of the evaluation team.
A CeC member who spoke to The Standard but requested not to be named confirmed that there was anxiety amongst his colleagues.
"All is not well because you do not know how you will be rated together with the department you head," said the CeC.
"The governor is serious on leaving a legacy when his term comes to an end so he wants to keep a close eye on his Cabinet to know who is performing and who is not."
Wati at a press conference said they are looking at the extent the Executive members have achieved their objectives since they assumed office.
"We are going to give them their scores in every area of operation. We shall also rank the departments according to how they have performed," said Wati
He continued, "Each department is given money every financial year and what to be done in a particular financial year. It is good to know who achieved and who did not."
Wati said there will be a need for the best performers to be rewarded and those who will be rated lowest sanctioned to take their job seriously.