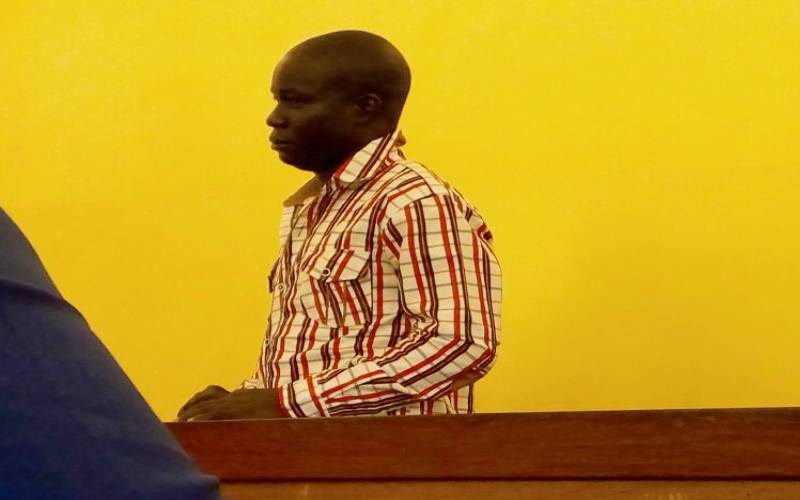 A Kakamega man jailed for raping his 66-year-old granny has lost an appeal against his conviction in a case in which his lawyers said the appeal was harsh and a frameup.
Instead, High Court Judge Erick Ogolla affirmed the sentence saying the prosecution established a case of rape against the accused beyond any reasonable doubt.
Edward Musame Mulimu was sentenced to 10 years after being found guilty of raping the elderly woman on February 2, 2017, at her Milimani Estate, Kakamega East District.
On a separate alternative count, the appellant was charged with committing indecent acts with an adult namely, inappropriately touching her private part without her consent.
The judge maintained that the evidence against Musame was consistent, adding that the same could not be displaced by the accused's defence which he termed a "mere denial" and an afterthought.
The trial court heard that the woman who used to live alone was asleep during the 10pm incident when she heard her door being knocked.
He posed like a police officer before saying he was "jambazi namba one" and ordered the complainant to open or else he would break into the small hut.
Eventually, he broke the window and gained entry where he proceeded to undress and later forcibly had intercourse with the woman without her consent.
Out of the severe pain, the granny screamed attracting members of the public who arrested him at the scene of the crime.
She was rushed to a nearby hospital while Musame was arrested and booked at the cells awaiting trial.
The court dismissed his assertions that he had been framed up due to a pending land dispute at home between the complainant and him.
Consequently, Kakamega Senior Resident Magistrate Josephine Maragia handed him 10 years in prison for the offence.
In a protest, he appealed at the upper court saying the sentence was manifestly harsh and excessive.
Justice Ogolla affirmed the submissions by the Director of Public Prosecutions (DPP) that all the elements of rape were confirmed to the required standards of proof.
"It's my findings that the decision of the lower court was lawful. The sentence meted out against the appellant was indeed lenient as it's the minimum punishment provided for by the Sexual Offences Act. This appeal lacks merit and is hereby dismissed in its entirety," said Justice Ogolla.
"I uphold both the conviction and sentence imposed. However, the appellant is granted 14 days to appeal at the Court of Appeal."