Conviction for county staff found guilty of assaulting scribes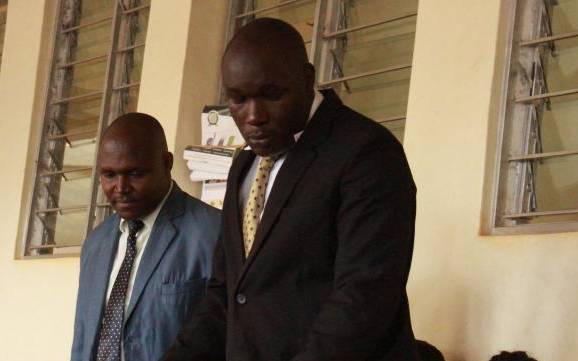 Two county government employees have been given six-month probation for assaulting two journalists.
Principal Magistrate Samson Temu in his ruling noted that there was enough evidence to prove beyond a reasonable doubt that Vincent Ngala and John Odongo assaulted the journalists.
John Mondoh, a former Standard correspondent, and Franklyne Bwire of Royal Media Services were attacked on July 13, 2015. The journalists were on their way to the office of Finance and Economic Planning Executive Leonard Obimbira for an interview when they were accosted.
"I have looked at the report of the Probation officer and the evidence tendered and the manner in which the offence was committed.
"The fact that you are first offenders, the officers have stated that you are granted a chance to reform," the magistrate said.
The accused are currently attached to the Enforcement department. Lawyer Wycliffe Okuta termed the ruling a win for the media and warned that those who threaten and attack scribes while on duty would be punished.
"The court worked on the evidence that was brought and it has taken five years to prosecute the matter but we are happy that conviction has been achieved," said Mr Okuta.
He added: Although they have been handed a light sentence, that does not stop the victims from going for damages and other losses they incurred when they were assaulted by the people who are supposed to observe the law."
The court gave the accused 14 days to appeal.
An appeal
Joseph Makokha, who represented Ngala and Odongo, said he would appeal the conviction.
"It was just a mere assault, we do not agree with the ruling because the evidence that was brought to court does not warrant a conviction," said Makokha.
Annual media summit kicks off
Panelists called for an end to gender discrimination, sexual harassment, threats and intimidation that were blamed for frustrating female journalists