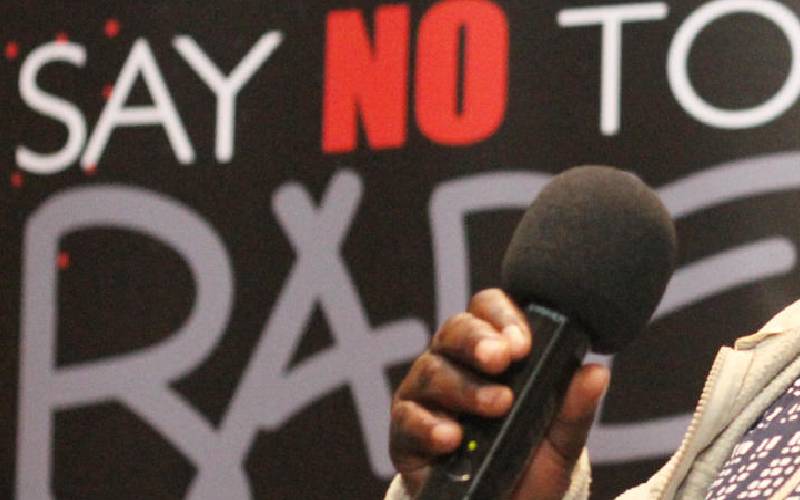 A 28-year-old man will spend the next 22 years in jail after he was found guilty of raping and later killing his grandmother. Judge Jesse Njagi said a pre-sentence report tabled by the probation officers showed the family of the victim is still bitter with the offence and is opposed to the accused being given a lenient sentence. Wilson Misiko Mungasi was charged with the murder of Selina Ikambi Anasi, 79, on February 10, 2011 at Mituri village, Kakamega East.
SEE ALSO: Former UK MP arrested on suspicion of rape
The court was told that Ikambi went missing on the material day which was unusual for her to spend the night out of his house. Family members who used to live within the same compound inquired from Misiko, but he pretended not to know her whereabouts. A search was mounted which the accused had initially declined to participate in before he was compelled to assist. The body was found in a family sugarcane plantation after a two-hour search.
Mouth stuffed
Her body had been covered with a blanket and her mouth stuffed with pieces of mattress.
SEE ALSO: Akombe: Chiloba warned me over testifying in Msando death probe
Immediately after the findings, Misiko went missing and only reappeared five days later during the burial where he was arrested. Officers who were called to the scene collected the body and took it to Kakamega County Referral Hospital where autopsy was conducted by Kakamega's Chief Pathologist Dixon Mchana. In his mitigation, Misiko sought for leniency, saying he is remorseful and that he is a first time offender. The trial judge said it was surprising that the accused had failed to participate in the search that he vanished after the body was recovered only to re-appear during the burial. He maintained that being the one who used to live with the elderly woman, the buck stopped with him to explain how she mysteriously disappeared.
SEE ALSO: Man kills woman over rejection, hangs himself
"I have considered the sentencing principles. Though the accused murdered a defenseless old woman, I don't think death penalty is warranted in the circumstances. A prison term would serve the interests of justice," said Justice Njagi. "The sentence meted out must be commensurate with the gravity of the offence he committed. I sentence him to 22 years in jail," he added before granting Misiko 14 days to lodge an appeal.