Man taped hacking chicken theft suspect to face murder charges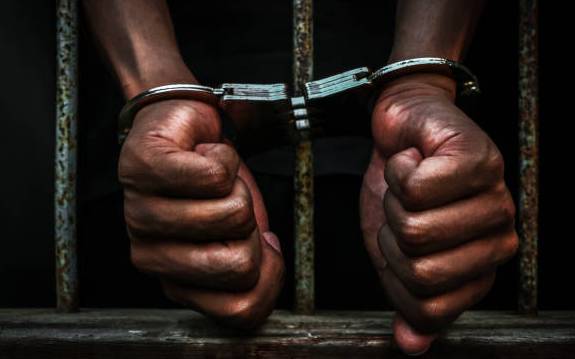 Four suspects were arrested for lynching a suspect accused of stealing two chickens in Khayega, Kakamega County.
One of the suspects was caught on camera literally slashing the suspect to death using a machete at a shopping centre in the area.
They are set to face murder charges in connection with the incident, DCI George Kinoti said.
He said mob injustice is murder.
"There is nothing like mob injustice. They murdered and let those who are engaged in such incidents know their time is coming," said Kinoti.
Police tracked the four and arrested them after a video of the incident went viral showing the slain man pleading with his assailant to spare him.
According to preliminary findings, the suspect had allegedly stolen two chickens from a homestead in the area on July 12 when an alarm was raised.
This alerted a mob who chased him and started to attack him with stones and sticks.
It was then when one of the assailants emerged and slashed the suspect killing him. In the meantime, a spectator was taking a video of the incident and shared the same on social media. This caused uproar.
Officials said such incidents are common in the area. A special team was sent to the area to investigate the incidents of mob injustice and take necessary action.