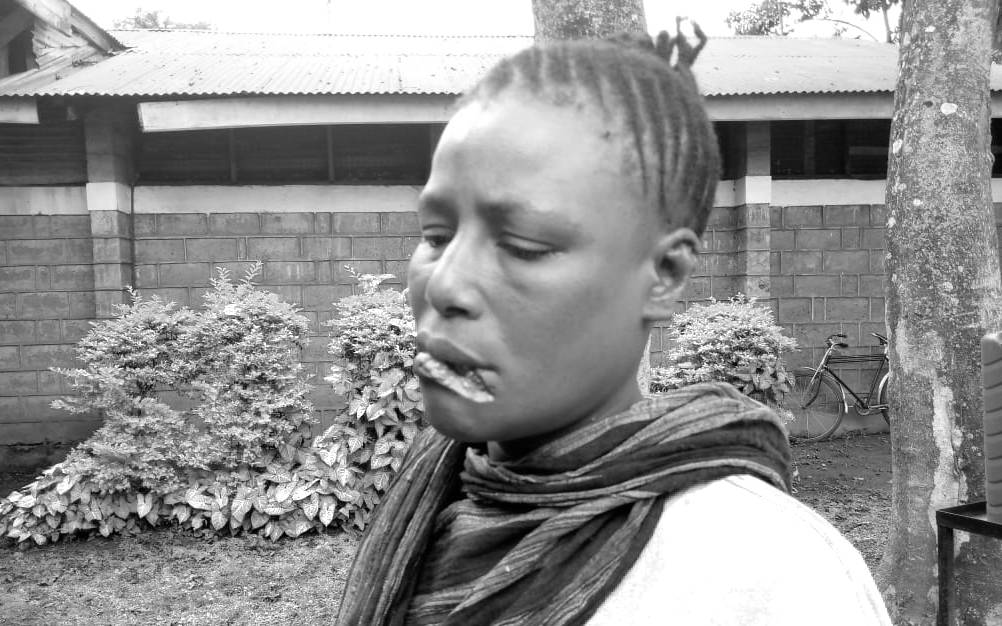 A 39-year-old woman from Nambale, Busia County, is nursing injuries on her lower lip and ears which were allegedly bitten by her husband after the duo had a disagreement.
Jackline Kerubo sustained injuries after her husband, 51-year-old Pascal Omusungu, allegedly pounced on her.
Kerubo narrated that on Thursday, their disagreement started when she harvested vegetables to give her neighbour against Omusungu's wishes.
"He warned me not to step out of the house with the vegetables. But I told him that was not going to stop me from helping my neighbour who has also been assisting," she said.
Kerubo said she granted Omusungu his wishes and returned the vegetables to the kitchen. But after her neighbour left, his anger boiled and he started sending warnings that he was not done yet.
"As I tried to leave the kitchen, he punched me and I fell down and lost consciousness. He then started biting my lips and ears. I only realised I had no lip and ears after I regained consciousness," she narrated.
She said she was saved by her young son who hit his father with a spade.
Omusungu left Kerubo on the ground and chased after the boy, who went to hide in the bush.
Kerubo, sounding emotional and helpless, requested the police to save her from her husband, whom she termed abusive and violent.
She revealed that at some point, her husband threatened to attack her child with a knife. She added that Omusungu has been sharpening his panga and swearing to "kill someone soon".