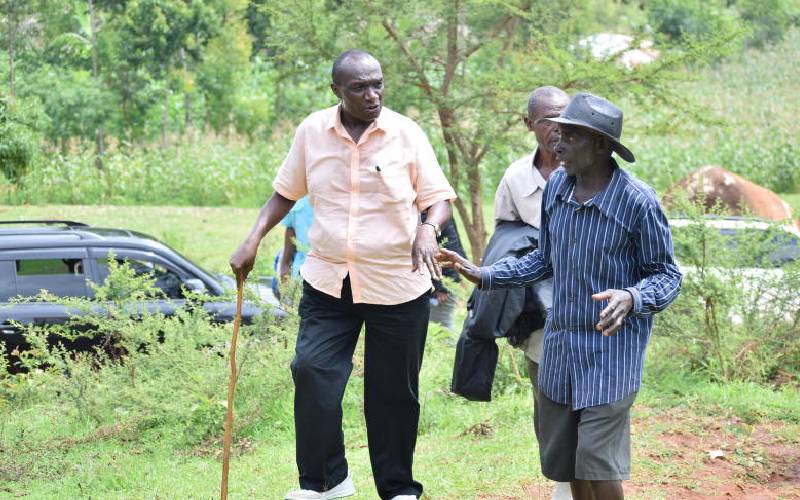 Vihiga MP Ernest Ogesi has commissioned rehabilitation of 10 roads in the constituency at a cost of Sh23 million.
Heavy rains have destroyed many roads in the constituency's five locations, rendering them impassable.
The MP said his office has also embarked on repairing rural roads that have been making it difficult for residents to transport goods.
"Our constituency is largely hilly and during heavy rains, many roads are affected by soil erosion. We have, therefore, embarked on their rehabilitation," Mr Ogesi said.
He said this at Inavi in Mungoma location where he commissioned rehabilitation of Inavi-Nabwongo-Mungoma road.
The MP said Mbale-Magada road, one of the roads which link Vihiga and Luanda constituencies, will be tarmacked in the next financial year as it serves many people.
Ogesi, who also opened a 1,200-seater multipurpose hall at Mudavadi Girls High School, pledged to support infrastructural development in secondary schools.
"CDF will fund construction of an administration block for the school (Mudavadi) in the next financial year," he said.
Most learning institutions in the constituency, he noted, were in dire need of a facelift.