Families lose claim on sugarcane factory's land in Migori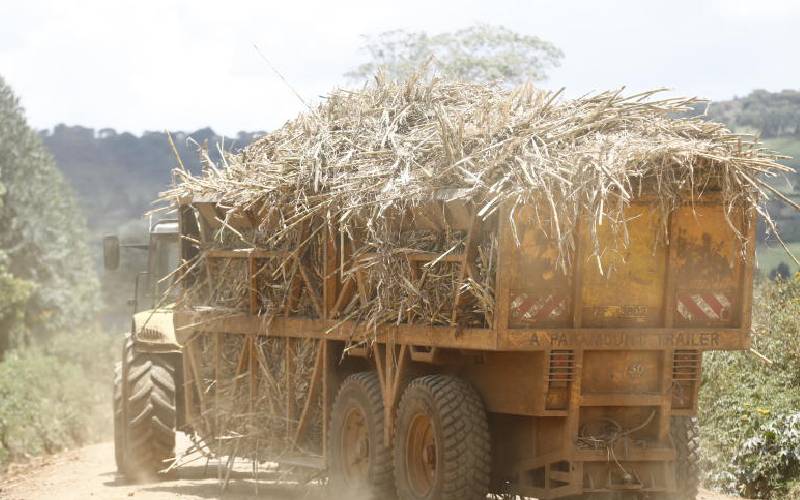 Properties worth millions of shillings in Awendo Township, Migori County, have been saved from destruction after some members of the community lost their claim to a disputed communal land.
In a landmark judgement, the Supreme Court dismissed a case by the man who had instigated the removal of Justice Jackton Ojwang from the bench.
Nelson Oduor Onyango had claimed that Justice Ojwang' irregularly sat in the bench that was handling the dispute in a clear case of conflict of interest as he hailed from Migori and the dispute directly affected him.
Onyango claimed that Justice Ojwang' was closely associated with Migori Governor Okoth Obado and that the county government had upgraded a road leading to his (Ojwang') rural home in return of a favourable ruling in the dispute.
The Judicial Service Commission (JSC) found that the judge engaged in misconduct by refusing to respond to the allegations, and sent a petition to the President who suspended him and appointed a tribunal to investigate his conduct.
Onyango and 12 families from Awendo had sought to reclaim the communal land which was compulsorily acquired by the Government in 1976 to put up South Nyanza (Sony) Sugar Company and expand Awendo Township.
Sony Sugar did not use all the land which the defunct Awendo Town Council allocated to third parties. The vacant land was then used to build the sub-county headquarters, district commissioner's offices, a bus park, open-air market, several petrol stations and supermarkets.
Aggrieved by the decision to evict them and lease out the land to third parties, 13 families claiming original ownership filed a case at the High Court seeking a return of their land.
The affected families wanted half of the Awendo Township brought down and the land returned to them as original owners.
Both the High Court and Court of Appeal allowed their applications and ordered that the communal land be returned to the families.
But the Supreme Court yesterday ruled in favour of Migori County and saved properties worth billions of shillings that would have been brought down to allow the families repossess their ancestral land.
Unanimous decision
The entire bench of Chief Justice David Maraga, his deputy Philomena Mwilu and judges Mohammed Ibrahim, Smokin Wanjala, Njoki Ndungu, Isaac Lenaola and Ojwang ruled that the land had become Government property and the community cannot retain any interest in it.
"As the law is, they cannot retain any interest as the land belongs to the State. They do not have any reversion interest in the acquired land. The land still unutilised can only be used for public use and not private use by being reverted to individuals," they ruled.
The court stated that the land was legally acquired by the Government and the community members adequately compensated, and that they have no interest having voluntarily surrendered it.