Police free medicine man in murder case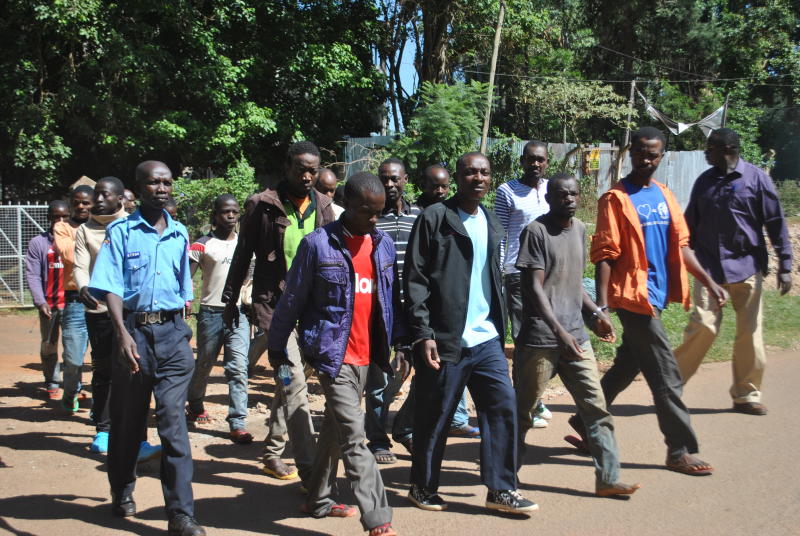 A man accused of cleansing murder suspects has been freed.
Investigators dropped charges against Omulindi Nono, 76, for allegedly conducting rituals on the suspected killers of the Kilingili watchmen.
Nono is said to have carried out rituals on the suspects to ward off evil spirits.
The suspect was released alongside seven others after investigators established there was scanty evidence linking them to the murder.
The Director of Public Prosecutions now intends to make Nono a witness.
He spent six days in custody after he was adversely mentioned by the suspects in the murder case.
He admitted that he indeed conducted the rituals on the accused persons, but did not understand their mission.
Meanwhile, 10 people were yesterday charged with three counts of robbery with violence.
They will also be charged with murder next week after DNA samples submitted to the Government Chemist for analysis are released.
The accused are said to have stolen various items worth Sh142,700 on the night of March 3 at Ilungu market in Emuhaya sub-county, and the nearby Kilingili Trading Centre.
The suspects Gerishon Khatete, Jadrin Injriri, Moses Ondula, Joseck Sharanda, Pascal Shiundu, Robin Onyango, Michael Misango, Saul Odinga, Boniface Asivulwa and Stephen Aniango are said to have committed the offence while on a revenge mission.
They are said to have been aggrieved by the murder of Peter Opano, who was lynched by locals after a foiled robbery in the area.
The suspects denied the charges before Kakamega Chief Magistrate Bildad Ochieng'.
They were granted a bond of Sh1 million each with two sureties of the same amount. The case will be heard on June 11 and 13.