Father of four kills wife, then hangs himself after dispute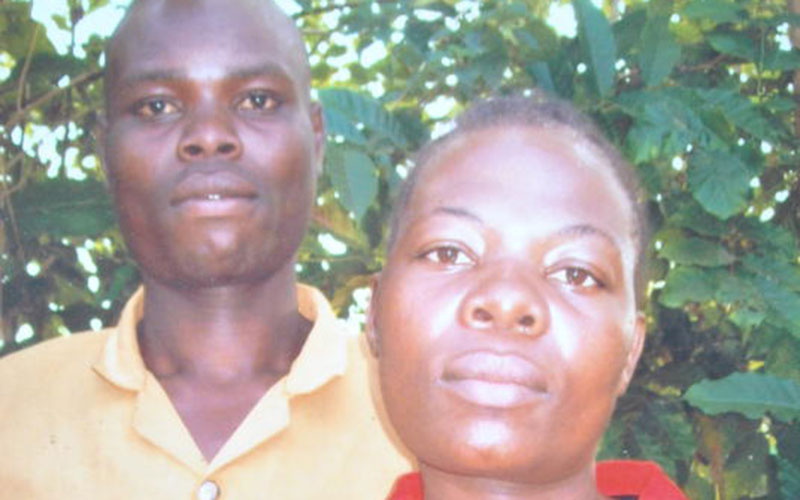 A man hanged himself after killing his wife in Shinoi village, Kakamega.
The incident happened on Sunday.
It is believed that Japheth Wafula strangled his wife, Priscilla Nafula, stabbed her twice in the neck with a knife, then hanged himself.
The couple that had four children aged 14, 13, eight and six was said to have been embroiled in domestic squabbles for some time.
Wafula's mother, Anne Nyakoa, said her grandson, who was going to school around 6am yesterday, informed her that his father had hanged himself.
"I rushed to check and found my son hanging from a rope. My daughter-in-law had been strangled and stabbed twice. Who will take care of the young children who they have left," she asked.
According to Wafula's sister, Edith Blasio, her brother had complained that his wife did not respect him.
"Lack of respect and suspicions of infidelity are the cause of this tragedy. Wafula has been the one taking care of the children, preparing food and even ensuring they go to school. He complained that his wife insulted him and sometimes spent nights out without informing him."
According to Wafula's father, Clement Matang'u, the couple had been having differences since last year and fought occasionally, prompting intervention by elders and relatives.
Wreaked havoc
"There was a time my son went to a nearby bar with his friend and someone told his wife that her husband was seeing other women. She went and wreaked havoc at the bar, went back home and took Sh3,800," he said.
He explained that his son demanded the money back but his wife refused. Wafula is then said to have bought poison and threatened to commit suicide.
"I threw the poison in a latrine," said Mr Matang'u.
He claimed he had invited his daughter-in-law's father to discuss the matter but was advised to handle it.
"I convened a meeting with elders, Nyumba Kumi officials and family members, but my daughter-in-law refused to attend, saying she had already solved the matter."
He said on Sunday evening, Wafula told him that he had found a job. He asked his father to take charge of the couple's shop.
"I didn't know he was planning to kill his wife and himself," he said.