Parents beat KCPE candidate to death over poor marks, boyfriend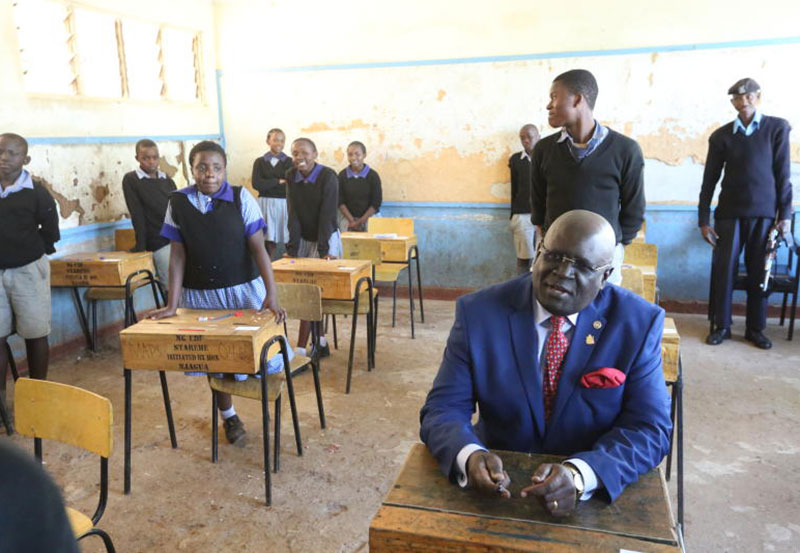 A girl who sat this year's Kenya Certificate of Primary Education examinations and got 277 marks is dead.
It was not yet clear what exactly caused the death of Abigael Namukhosi, 14, though witnesses said she had been punished by her parents for posting what they considered poor results.
The witnesses said her parents, residents of Musangula in Bungoma, had also accused her of spending Sunday night with her boyfriend. The Standard could not independently verify these reports.
On the said Sunday, Abigael is said to have been sent by her mother Gertrude Barasa to take some money to a relative at Ndalu market. She did not return home.
She resurfaced on Monday, after which she was tied up and then beaten, according to locals.
A neighbour, who sought anonymity, told The Standard she first heard screams coming from the home.
"(Abigael) was pulled out of the house after the beating and it was raining heavily. She begged her parents to spare her but the couple ignored," said the neighbour.
Abigael was later offered a phone by her mother and she called her aunt Hellen Nafula for help. "The girl (told me she) was dying after being seriously beaten by her parents. I did not know it was that serious," Ms Nafula told The Standard.
She claimed Gertrude later called her and broke the bad news. "I didn't believe her... I visited Kiminini Cottage Hospital mortuary to confirm and I was shocked," Nafula said.
Mother arrested
Abigael's mother has since been arrested and police were yesterday still looking for her father Meshack Barasa.
Nafula is Barasa's sister and Abigael has been living with her since August.
Abigael had been going to Mbirira Primary School but sat the examination at Ndalu Primary School.
"Her parents were hostile to her and I decided to stay with her before I took her back home to sit the examination. She had differed with her parents because of her adolescent stage," Nafula said.
She claimed to have visited the couple on Saturday "to pick Namukhosi alongside my daughter but her mother said she had sent her to deliver money to a relative in Ndalu market".