Looted Sacco cash recovered as officials set new targets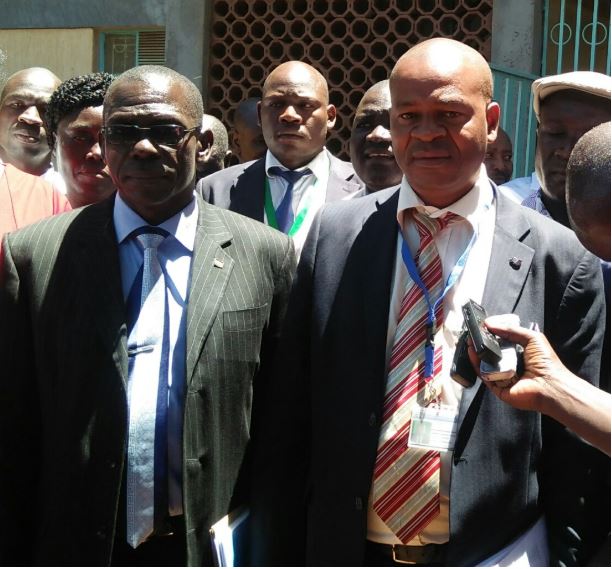 Busia County Assembly Sacco has recovered a fraction of the Sh9 million embezzled by its former officials.
At the same time, a new management team picked to steer the Sacco from financial challenges have set targets by signing performance appraisals.
Sacco Chairman Gabriel Erambo and Rreasurer James Lwanyoni ensured members of the new team signed Wealth declaration forms.
Mr. Akwara and Samuel Mangale from the Ministry of Interior and Coordination witnessed the signing of the performance appraisals.
According to Mr. Erambo, officials will have to meet the targets set for the betterment of the Sacco.
He disclosed that Sh1, 593, 000 which is part of the Sh9m reported missing, had been recovered.
Former officials were implicated in the audit report released in August by Simon Ireri and Stephen Kamau from Mungai's office and recommendations were made that they be surcharged for the missing money.
"There is a big portfolio of non-performing and defaulted loans, part of the loan acquired from Busia County Cooperative Enterprise Fund was wasted by a few individuals. It is upon them to carry the responsibility and account for the money that was withdrawn," the report says," read the report.
However, the Sacco's chairman Erambo confirmed during the signing and training on performance contracting for management committee that some of the indicted officials had started making payments as Commissioner for Co-operative Development directed.
"We are committed to making sure the Sacco is vibrant and many members are recruited. So far we have made bigger strides towards achieving that objective," said Erambo.
Mr Akwara hailed the new team for turning round the Sacco which he said was on the downward trend.
"The Sacco has improved and it is able to give loans to its members but the money that was lost should be recovered fully," noted Mr Akwara.
He urged Credit Manager of the assembly Sacco Elijah Mwaro to always examine applications for loans from members thoroughly.
County rolls out family planning
The Trans Nzoia County government has launched a programme aimed at reducing unwanted and teenage pregnancies, and improving health care.